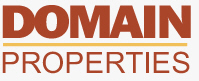 Moving Forward to a New location at 43 West 33rd Street (between 5th Avenue and Broadway)
New York, NY (PRWEB) May 31, 2012
With the approaching summer season, New York City's Hotel industry is heating up and Domain Properties, a prominent NYC company working with Hotels buyers and sellers, is ready for this dynamic upcoming season. The company's recent move to expansive office space at 43 West 33rd Street (between 5th Avenue And Broadway) is a definite indication of the expected upswing in an already dynamic NYC hotel market.
Within the neighborhood of Domain Properties' new office stands the Algonquin Hotel (at 44th between Fifth and Sixth Avenues) – part of the Autograph Collection - a group of exceptional independent establishments under the Marriott International, Inc. portfolio. Just reopened following a multi-million dollar renovation, the Algonquin Hotel has undergone changes to the property's public spaces as well as to its 181 rooms and suites.
Recent renovations include guest rooms featuring customized 'picture window' headboards with backlit black and white 1920s photographs by Irving Underhill. Bathrooms renovations centered on baths in suites, glass door shower stalls in guest rooms, and luxurious additions such as Italian floor tiles and back-lit vanity mirrors with L'Occitane product. The Algonquin's Round Restaurant and Blue Bar will reopen in June. This remarkable property is just one example of the Big Apple's thriving hotel sector.
Another notable upcoming hotel renovation involves the Hotel Brossert in Brooklyn. Developer David Bistricer plans to change this landmark property (currently an apartment building) into a 302-unit hotel. The transformation will take place under the guidance of Gene Kaufman – mastermind behind the Hotel Chelsea.
Hotel developers have been checking out several potential NYC hotel properties including the famous downtown Woolworth Building (known previously as the 'Cathedral of Commerce'). Its owners have agreed to sell the tower's top 25 floors for $70 million to an Israeli investor group.
Within the past year, NYC hotel openings included five hotels in Queens alone (Z NYC Hotel, Hotel Vetiver, Wyndham Garden Hotel,…) with a Marriott Fairfield & Suites expected to be ready for summer. According to a Real Deal report during March, Lodge Works, a Kansas-based hotel developer, is building a 117-room hotel in downtown Brooklyn. Hotel BPM is expected to open later in 2012.
Providing an amazing array of attractions, unbelievable variety, and countless options for accommodation and meeting places, New York City is a popular destination for tourists and corporate travelers. New York City hotels exist for every type of budget.
The Big Apple is a big draw for guests and investors. The city's hotel industry has experienced a post-recession revival. NYC's hotel industry is a consistent high performer in the U.S. lodging market.
According to Domain Properties' – Beginning of the Year Report - Buying and Selling NYC Hotels in 2012, "NYC hotels are expected to maintain or even exceed the popularity they enjoyed during 2011."
Domain Properties notes, "Hotel sales in the Big Apple showed a five-year high in 2011 – an increase of 148% from 2010 and a 524% rise over 2009."
For complete OFF-MARKET listings of NYC hotels for sale or to have Domain Properties represent your hotel portfolio, visit http://www.Domain-Properties.com. Contact Haim Yagen at the company's new office and get a new and up-to-date perspective on NYC's hotel industry from industry experts.
About Domain Properties:
Domain Properties represents hotel portfolios for sellers and buyers of OFF-MARKET properties including operating hotels as well as hotel development sites and hotel conversion sites - luxury hotels, trophy hotels, upscale hotels, select hotels, and boutique hotels in New York City and beyond. Domain Properties continues to represent private investment entities, pension funds, REITs, hotel management companies, asset management firms, and sovereign funds in search of equity rich quality hotel properties for sale in New York City.