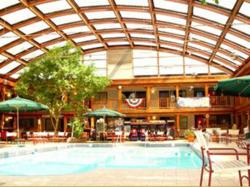 [The Hotel Inventory] is only second to LoopNet.
Chicago, Illinois (PRWEB) May 01, 2013
Mr. Alok Tony Gupta, with the aid of The Hotel Inventory, is proud to announce the sale of the Best Western in Wausau, Wisconsin. This hotel sold just recently. It consists of 97 guest rooms with good cash flow due to the year round business from a nearby ski resort, airport and university.
The Wisconsin hotel was added to The Hotel Inventory in July of 2012. With Mr. Gupta's marketing efforts through The Hotel Inventory, a buyer spotted the property on the site and a deal commenced. Just recently, the hotel deal closed and ownership has changed hands.
The hotel was priced below two times gross. It was listed on the site for just under $2.4 million.
With nearly 900 hotels marketed on the site over the last two years, and 300 properties still active on the site, The Hotel Inventory is now the premiere marketing site for hotel real estate. "The hotel real estate community has embraced our services and I'm happy to say that our site is only second to LoopNet in terms of hotel for sale marketing. Our web traffic rivals those of associations and publications that have been around for 30 years. The amount of growth we have accomplished in the last 12 months has been astonishing. We have already turned down numerous offers to sell our site and services." Robert Prince, founder and CEO said. "We have a lot in store for the next 12 months and I can't wait to start rolling out some of our new services. I'm thrilled to be a part of this community and to provide a service that everyone seems to love."
The Hotel Inventory is a commercial real estate marketing firm specializing exclusively in the hospitality industry. Founded in 2009 by Robert Prince, The Hotel Inventory has quickly become an irreplaceable, full-service, marketing tool for hotel professionals across the nation. With nearly 700 properties posted for sale and strategic lead generation services, The Hotel Inventory has assisted in tens of millions of dollars in hospitality transactions to date.