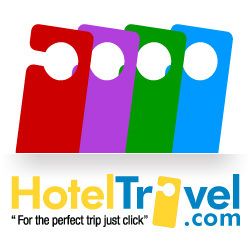 A Formula One Grand Prix is one of the world's most prestigious sporting events, in the same league as the Olympic Games or the World Cup, and is unrivalled in terms of continuous global resonance.
Phuket, Thailand (PRWEB) October 17, 2009
HotelTravel.com is ready to take the chequered flag for the Etihad Airways Abu Dhabi Grand Prix on 1 November, highlighting fantastic deals on accommodation in the United Arab Emirates (UAE).
Formula One is associated with opulence and excess so what better location to hold the concluding race of the 2009 season than on a brand spanking new race circuit built by an oil rich country with the focus on impressing the world. Although tickets to the Abu Dhabi Grand Prix are not especially expensive, and only the Main Grandstand area is sold out, many Abu Dhabi hotels have been booked months in advance.
According to Chief Information Officer, Olivier Dombey, HotelTravel.com is offering Formula One fanatics a magnificent selection of United Arab Emirates hotels, particularly for hotels in Dubai.
"A Formula One Grand Prix is one of the world's most prestigious sporting events, in the same league as the Olympic Games or the World Cup, and is unrivalled in terms of continuous global resonance."
"Abu Dhabi is the largest of the seven Emirates that make up the UAE, and will provide an idyllic location for the event. With over 200 natural islands, offering some of the most untouched beaches in the region, it is fast becoming one of the most sought out Middle East destinations on HotelTravel.com."
"The company is delighted to offer fabulous hotel deals in Dubai on the website, where F1 fans can enjoy tremendous savings on accommodation compared to other areas of the UAE," Mr Dombey, added.
He noted that this race was also historic in that it will be Formula One's first ever day-night race, starting at 17:00 local time. Floodlights used to illuminate the circuit will be switched on from the start of the event to ensure there is a seamless transition from daylight to darkness.
The Yas Marina Race Track is located on a man-made island off Abu Dhabi's east coast -- and the 2009 Abu Dhabi Grand Prix will be the first event to take place on the circuit. Abu Dhabi won the rights to host a Grand Prix from 2009 until 2016.
Spectators will enjoy high speed action played out on three distinct sections of the 5.6km circuit, including high speed areas ending in tight overtaking turns, a street section and a marina section. Each section of the circuit combines to deliver an unrivalled viewing experience.
For hotels in Bur Dubai consider the Seashell Inn Hotel (from US $79 per night), York International Hotel (from US $84 per night), Ascot Hotel Dubai (from US $93 per night), Royal Ascot Hotel (from US $116 per night), Highland Hotels Dubai (from US $125 per night), Four Points by Sheraton Bur Dubai (from US $140 per night), Arabian Courtyard Hotel & Spa (from US $181 per night) or the Movenpick Hotel Dubai (from US $193 per night).***
For Deira hotels log on to HotelTravel.com and have a look at the Panorama Deira Hotel (from US $68 per night), Nihai Hotel (from US $77 per night), Residence Deira by Le Meridien Hotel (from US $104 per night), Al Khaleej Palace Hotel (from US $119 per night), Coral Oriental Dubai Hotel (from US $142 per night), Lotus Boutique Hotel (from US $157 per night), Holiday Inn Down Town Dubai Hotel (from US $179 per night) or the Manhattan Avenue Hotel (from US $181 per night).
Jumeirah Beach hotels offer the advantage of being slightly closer to both the Yas Marina Race Circuit and the beach. Hotels worth a look include Golden Tulip Al Barsha Hotel (from US $137 per night), http://www.hoteltravel.com/uae/dubai/ibis_world_trade.htm Ibis World Trade Centre (from US $146 per night), Metropolitan Hotel Dubai (from US $169 per night), Coral Boutique Hotel Apartments (from US $207 per night), Crowne Plaza Hotel Dubai (from US $254 per night), Dubai Dusit Hotel (from US $266 per night) or the Sofitel Palace The Old Town Hotel (from US $367 per night).
Yas Island isn't just about the Grand Prix; it is a place of world firsts. Take for example the world's first Ferrari theme park, Ferrari World Abu Dhabi, featuring the world's fastest rollercoaster. For those seeking more excitement, the Warner Brother's theme park and Yas Water Park will help quench the thirst for spills and thrills. Golfers can experience several championship-quality golf courses or for visitors who like the maritime lifestyle, the island is dotted with six marinas.
Next up after the Etihad Airways Abu Dhabi Grand Prix is the Emirates Airline Dubai Rugby Sevens scheduled for three compelling days from the 3rd to 5th December 2009. Sixteen of the best Rugby Sevens international teams in the world expect to thrill crowds as they aim to get the 2009/2010 IRB Sevens World Series off to the best possible start.
The Dubai Sevens matches have grown into a magical event that not only attracts fans from around the globe but offers some of the best action - both on and off the pitch - anywhere on the planet.
Central to everything will be the main pitch, which is transformed into the ultimate sporting arena for the tournament. The free-standing stadium, built around a permanent 5,000 seat grandstand, is set to accommodate the world's most passionate rugby fans. A jam-packed rugby village provides top-notch entertainment and the best Rugby Sevens action anywhere, so visitors enjoy a fabulous mix of sport and entertainment that will rock Dubai like never before.
And to complete the rugby extravaganza, the hugely popular 'Rugby Rock' concert will be held on the final night of the event to close one of the region's biggest party and sporting spectacle of 2009.
So whether visitors are jetting in for Formula One or Rugby Seven action later this year one thing is for certain: The UAE has quickly established itself as the sporting capital of the Middle East.
All hotel rates are as of 16 October, 2009, priced in US $ and subject to change.
About HotelTravel.com
HotelTravel.com is a leader in worldwide hotel bookings and a pioneer in online customer service, providing the inside track to the best deals and discounts for hotels in more than 100 countries. Founded in 1999, the company's multi-lingual website offers eight languages - English, Chinese, Japanese, French, German, Spanish, Italian, and Korean - supported by a 24-hour customer service centre staffed by native speakers in each language. The company employs over 300 staff with offices in Thailand, Malaysia and China.
###