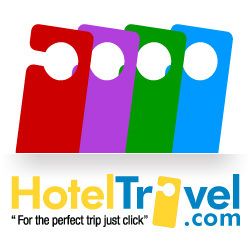 HotelTravel.com is delighted to promote the two events with superb value-for-money hotel deals at some of Hong Kong's finest hotels
Phuket (PRWEB) October 10, 2009
HotelTravel.com is offering hip shaking deals on accommodation for the Lan Kwai Fong Street Carnival from the 6th to 8th of November, helping visitors in Hong Kong get a groove going to the surprising Samba sound.
Two signature events - the Lan Kwai Fong Street Carnival and the SoHo Wine and Dine Carnival - are part of the greater Hong Kong Food and Wine Year 2009 that are meant to celebrate the city's gastronomic diversity.
Renowned as one of Asia' culinary capitals, Hong Kong offers visitors an exotic variety of global and local culinary delights. Recently, Hong Kong became the second Asian city to be awarded its very own Michelin guide and has also decided to waive the existing duty on imported wine - further enhancing its culinary credentials.
According to HotelTravel.com Chief Information Officer, Olivier Dombey, said the Lan Kwai Fong Street Carnival has quickly established itself as Hong Kong's number one feel good event in a few short years.
"It is actually very easy to understand why the Lan Kwai Fong Street Carnival is so popular. The area is known for its bars and restaurants, which are packed most evenings and especially on the weekend.
"For carnival weekend Lan Kwai Fong Street comes alive during the day. The event gets its roots from the traditional Brazilian carnival but really offers something for everyone, from families to couples to young adults.
"HotelTravel.com is delighted to promote the two events with superb value-for-money hotel deals at some of Hong Kong's finest hotels," Mr Dombey, added.
First time visitors can feel the passion and the sun-drenched ambiance (cross your fingers for sunny weather) as they move and groove to the Latin American Samba beat during the three-day extravaganza.
There will be over 80 booths selling food and wine, an assortment of handicrafts on sale as well as face painting for the kids. A host of colourful jugglers, clowns, magicians and dancers will entertain all day long.
It all kicks off with a brief opening ceremony on Friday, 6 November. Then on Saturday 7 November the party really gets started from 1pm until early Sunday morning. That leaves just enough time to rest up until the last day and closing ceremony on Sunday, 8 November.
Lan Kwai Fong is so easy to get to using Hong Kong's extremely efficient MRT underground system. Just take the MTR to the Central Station and take the D2 exit. Then walk along Theatre Lane, and up D'Aguilar Street and it won't be long before you reach the Lan Kwai Fong area.
Just a few streets over is the SoHo (which stands for 'South of Hollywood Road' in this case) Wine and Dine Carnival for lovers of good food and wine.
Here visitors can experience a bustling village atmosphere with tables dedicated to arts and crafts, jewellery, pottery, homemade products, face painting and balloon crafts. There will also be roaming musicians, stilt walkers, magicians and mime shows.
Dates and starting times for the two events are pretty much the same, But the SoHo Wine and Dine Carnival starts and ends a bit earlier. So there's no problem attending both events or just hopping back and forth between the two.
It is also best to take the MTR to the SoHo Wine and Dine Carnival. Once out of the Central Station (exit D2 as well) turn left on Theatre Lane and right on Queen's Road Central. Walk to the Mid-Levels escalator and get off at Staunton Street, it should be possible to see the Carnival as you are riding up.
For those who want to stay close to the Lang Kwai Fong area, hotels in Hong Kong's Central district are the most convenient option. Hotels in Central worth a look include Garden View YWCA (from US$ 78 per night), Park Lane Hotel Hong Kong (from US$182 per night) or the Street Carnival's namesake property, the Lan Kwai Fong Hotel (from US$ 189 per night). For those looking to splurge or require a touch of luxury consider the Mandarin Oriental Hong Kong Hotel (from US$ 315 per night) or Conrad Hotel Hong Kong (from US$ 437 per night).***
Wanchai hotels also offer an affordable alternative. Check out the South Pacific Hotel Hong Kong (from US$ 80 per night), Charterhouse Hotel (from US$ 81 per night), Harbourview Hong Kong (from US$ 93 per night), Cosmopolitan Hotel Hong Kong (from US$ 94 per night), Wharney Guangdong Hotel (from US$ 98 night) or the Luk Kwok Hotel (from US$ 167 per night).
For Causeway Bay hotels consider the L'Hotel Causeway Bay Harbour View Hong Kong (from US$115 per night), Metropark Hotel Causeway Bay (from US$ 138 per night), Excelsior Hotel Hong Kong (from US$ 168 per night), Regal Hong Kong Hotel (from US$ 171 per night) or the Express by Holiday Inn Causeway Bay Hong Kong Hotel (from US$ 217 per night).
Accomodation in Sheung Wan is another option, especially Ramada Hong Kong Hotel (from US$ 62 per night), Jen Hotel (from US$ 96 per night), Central Park Hotel Hong Kong (from US$ 108 per night), Courtyard by Marriott Hong Kong Hotel (from US$ 113 per night) or the Island Pacific Hotel Hong Kong (from US$ 177 per night).
Some visitors might lament Hong Kong does indeed have a brand new beat - or that their old Lan Kwai Fong 'haunts' have disappeared. Fortunately many of the back alleys still retain much of their timeless character. Just go on walkabout around the many quaint little stores off Hollywood Road to uncover a few dining or shopping gems.
There were a host of interesting shops selling antiques of all kinds - furniture, carpets, books, carvings and of course great things to eat and drink.
Another good day out can be had at the Stanley Market. For those that want a peek at the Hong Kong of old make a point to visit this quaint seaside village. It does not take long before visitors are trawling the historic fishing lanes where vendors still tout their wares the way it was done a century ago.
So while the beat does go on in Hong Kong, especially during the Lan Kwai Fong Street Carnival, the heart and soul of the city remains very much the same.
***All hotel rates are as of 9 October, 2009, priced in US$ and subject to change.
About HotelTravel.com
HotelTravel.com is a leader in worldwide hotel bookings and a pioneer in online customer service, providing the inside track to the best deals and discounts for hotels in more than 100 countries. Founded in 1999, the company's multi-lingual website offers eight languages - English, Chinese, Japanese, French, German, Spanish, Italian, and Korean - supported by a 24-hour customer service centre staffed by native speakers in each language. The company employs over 300 staff with offices in Thailand, Malaysia and China.
# # #