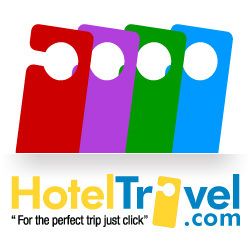 The Chaophraya River offers visitors a complete Loy Krathong experience, from the floating of Krathongs, dinner cruises or the spectacular fireworks displays - it really offers a spectacular setting to take in the festival.
Phuket, Thailand (PRWEB) October 3, 2009
HotelTravel.com is spotlighting superb hotel deals for this year's Loy Krathong Festival in Bangkok, offering the best value- for-money rates for accommodation on the Internet.
The Loy Krathong Festival, also known as 'Festival of Lights', is held on the first full moon of the 12th month in the traditional Thai lunar calendar, on 1 to 2 November in 2009, when the Chaophraya River crests its banks and the tide is at its highest.
In Thai 'Loy' means to float and 'Krathong' is a small raft traditionally made of banana tree trunk decorated with elaborately-folded banana leaves, lotus flowers, candles and incense sticks among other items.
HotelTravel.com Chief Information Officer, Olivier Dombey, said that celebrating Loy Krathong in Bangkok is a must for all visitors interested in traditional ceremonies as well as Thai culture and history.
"The Chaophraya River offers visitors a complete Loy Krathong experience, from the floating of Krathongs, dinner cruises or the spectacular fireworks displays - it really offers a spectacular setting to take in the festival."
"With Bangkok's Grand Palace providing a picturesque backdrop it is truly a magnificent scene to behold. There are heaps of riverfront restaurants that provide great viewing areas, serve sumptuous Thai cuisine and usually throw in a Thai classical dance performance during the Loy Krathong Festival."
"In addition to riverfront hotels, HotelTravel.com is also featuring value-for-money deals in other popular spots to celebrate Loy Krathong in Bangkok. Log on and check out our hotel offerings around Lumphini Park near Silom Road and Benchasiri Park on Sukhumvit Road," he added.
Hotels in Bangkok, especially in the bustling Silom Road and Sukhumvit Road commercial corridors, could be busy from the beginning of November as it also marks the start of the high season in Thailand.
For Riverside hotels, consider the Bangkok Marriott Resort and Spa (from US $116 per night), Millennium Hilton Bangkok Hotel (from US $151 per night), Shangri-La Hotel Bangkok (from US $165 per night) or stay in the historic luxury of the Mandarin Oriental Bangkok (from US $326 per night).
For Silom hotels close to Bangkok's Lumphini Park, have a look at Dusit Thani Hotel Bangkok (from US$ 94 per night), Pan Pacific Hotel Bangkok (from US$ 118 per night), Sofitel Silom Bangkok (from US$ 131 per night) or Le Meridien Bangkok Hotel (from US$234 per night).
Sukhumvit hotels near Benchasiri Park include the Davis Bangkok (from US$ 86 per night), Grand Mercure Park Avenue (from US$86 per night), Imperial Queen's Park (from US$ 111 per night) or the Emporium Suites (from US$ 143 per night).
Mr Dombey observed that Loy Krathong probably originated in India as a Hindu festival similar to Deepavali as thanksgiving to the deity of the Ganges with floating lanterns for giving life throughout the year.
According to the writings of His Majesty King Rama IV in 1863, the originally Brahmanical festival was adapted by Buddhists in Thailand as a ceremony to honour the Buddha, Siddhartha Guatama. Apart from venerating the Buddha with light (the candle on the raft), the act of floating away the candle raft is symbolic of letting go of all one's sins, grudges, anger and defilements, so that one can start life fresh on better footing. People will also cut their fingernails and hair and add them to the raft as a symbol of letting go of one's bad bits.
The numerous beauty contests that usually accompany the festival are known as 'Noppamas Beauty Queen Contests'. According to legend, Noppamas was a consort of the Sukhothai King Loethai during the 14th century and she was the first to float decorated Krathongs. The Loy Krathong festival is also associated with the start of vegetable carving in the Kingdom.
In Northern Thailand Loy Krathong is also known as 'Yi Peng'. A multitude of Lanna-style sky lanterns, 'Khom Fai', are also launched into the air where they resemble large flocks of giant fluorescent balloons gracefully floating through the skies. These are believed to help rid Thais of their troubles, and a variation is also used to decorate houses and streets.
Many Thais choose to make their own Krathong, but visitors can easily buy one from one of the vendors that set up shop near any river, stream or lake. Everyone should add a token one or five baht coin to the offering.
About HotelTravel.com
HotelTravel.com is a leader in worldwide hotel bookings and a pioneer in online customer service, providing the inside track to the best deals and discounts for hotels in more than 100 countries. Founded in 1999, the company's multi-lingual website offers eight languages - English, Chinese, Japanese, French, German, Spanish, Italian, and Korean - supported by a 24-hour customer service centre staffed by native speakers in each language. The company employs over 300 staff with offices in Thailand, Malaysia and China.
###