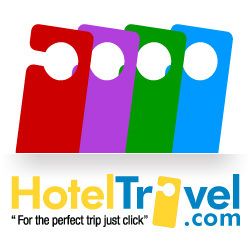 Nearly everyone has heard of the Oktoberfest, but few realise the sheer scale of the event
Phuket (PRWEB) September 4, 2009
HotelTravel.com is tapping its unrivaled network of great hotel deals to give consumers 'bottom of the barrel' rates for this year's Oktoberfest celebration in Munich and throughout the rest of beer loving Germany.
It's that time of year to break out the lederhosen and strike up the oom-pah band, Oktoberfest is just around the corner once again. For beer aficionados, all roads lead to Munich to enjoy what has become one of the best parties on the globe. The event kicks off on Saturday 19 September 2009 and will be opened at midday by the mayor of Munich with a 12-fun salute and the traditional cry: 'It's tapped', referring to the cracking of the first keg of beer.
This year the revelry carries on all the way until Sunday 4 October.
According to HotelTravel.com Chief Information Officer, Olivier Dombey, the company was offering an enticing combination of outstanding hotel rates and plus a real insider's guide on how to get more beer down the neck fast.
"Nearly everyone has heard of the Oktoberfest, but few realise the sheer scale of the event," Mr Dombey, said. "With around six million people attending each year, it is the officially the world's largest festival and a rite of passage for all Germans and most Europeans.
"Everyone should attend Oktoberfest in Munich at least once. And almost everyone who goes once returns again - often to another city. So while HotelTravel.com's guide to Oktoberfest focus is on Munich, we also have great rates at hotels in Berlin, hotels in Frankfurt or hotels in Cologne for customers looking to take in the celebrations elsewhere," he added.
For Munich hotels, check out the Hilton Munich City (from 119 Euros per night), Germania Hotel (from 146 Euros per night), Four Points by Sheraton Munchen Central (from 149 Euros per night), Courtyard Munich City Center Hotel (from 169 Euros per night), Regent Hotel Munich (from 170 Euros per night), Schweiz Hotel (from 172 Euros per night) or the Ghotel Hotel & living Muenchen Nymphenburg (from 199 Euros per night).***
Thirsty visitors who prefer to save on accommodation to spend more on beer should consider either the A & O City Hostel Munich (from 60 Euros per night) or the Tulip Inn Munich Schwabing Hotel (from 80 Euros per night).*** Both hotels offer superb value with easy access to main venue tents around the city.
HotelTravel.com's Insider's Guide to Munich Oktoberfest
In Munich, the city that put Oktoberfest on the global map, the event takes place in a number of huge tents in a park known as the 'Theresienwiese'. Every year the price of beer at the festival becomes a major issue in Germany. This year a 'mass', commonly known as a litre of beer in the rest of the world, will cost between 8.30 and 8.60 Euros.
The food eaten in great quantities at the festival is almost as important as the beer.
Most of the food on offer is traditional German fare such as Schweinsbraten (roast pork), Haxn (knuckle of pork), Steckerlfisch (grilled fish on a stick) and würstel (sausages). Visitors can also feast on a brezel (pretzel), knödeln (potato or bread dumplings), käsespätzle (cheese noodles) and Reiberdatschi (potato pancakes). Of course, there are also plenty of sausages for everyone to tuck into.
Visitors can't buy a ticket to the entire festival - instead they buy entry into one of the tents, which are mostly run by the region's breweries. Tickets for the popular tents sell out very early, but entry to most tents is possible by arriving early in the morning on weekdays. By far the most important decision is which tent to choose. They cover the widest possible spectrum, from those catering for families and children to up market tented halls serving champagne and canapés.
There are 14 major tents that define the event, although there are also scores of mid-sized and smaller tents. But first-timers should aim for one of the Big 14. The most popular tent is probably the Hofbrau Haus, which is also the largest. Filled with friendly, heavy drinkers, it fits the image everyone has of the festival - drunken revellers singing to the oom-pah band and dancing on the tables.
For those looking to rub shoulders with celebrities, your best bet is the Käfers Wiesen Schänke. It is a smallish tent, but known for its great food. And in contrast to the other tents, which have to close at 11pm, this one stays open until 30 minutes past midnight. German celebrities can also be spotted in the Lowenbrau Tent. It has a sparkling wine bar and is home to one of the best bands, specialising in all the Oktoberfest classics.
Munich residents claim that Augustiner-Festhalle is the best tent, due to the fact it sells the favourite local brew, Augustiner, from individually tapped wooden kegs rather than stainless steel vats used by the other tents. Other traditionalists go for the Schottenhamel tent, because that it where the event starts each year.
Many dedicated partygoers head for the Schottenhamel Spantenbrau, which is known as the stand-up tent because the crowd spends most of the night on their feet. That's largely because the band plays American rock classics. In another popular tent, Hacker-Festzelt, a rock band plays each evening as well. However, whatever tent visitors choose, it is bound to be the party experience of a lifetime.
***All hotel rates are as of 4 September, 2009, priced in Euros and subject to change.
About HotelTravel.com
HotelTravel.com is a leader in worldwide hotel bookings and a pioneer in online customer service, providing the inside track to the best deals and discounts for hotels in more than 100 countries. Founded in 1999, the company's multi-lingual website offers eight languages - English, Chinese, Japanese, French, German, Spanish, Italian, and Korean - supported by a 24-hour customer service centre staffed by native speakers in each language. The company employs over 300 staff with offices in Thailand, Malaysia and China.
# # #