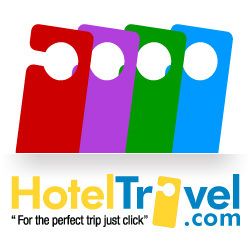 Phuket, Thailand (PRWEB) September 25, 2009
HotelTravel.com is serving up healthy hotel deals for this year's Phuket Vegetarian Festival, offering veggie fans the chance to take a bite out of life and enjoy the sometimes wacky festivities.
For nine days each year (18-26 October in 2009), Phuket residents of Chinese ancestry observe a strict vegetarian diet and go through a series of religious acts that are as bizarre and eye-popping as you will find anywhere. These sacred rituals involve displays such as walking barefoot over hot coals and climbing up ladders with bladed rungs. And it ends off with a spectacular parade.
According to HotelTravel.com Chief Marketing Officer, Tom Racette, vegetarian tucker is only one part of the proceedings as the peculiar ceremonies often get the bulk of media attention.
"Overseas visitors are welcome to attend any event. Ceremonies take place around the six Chinese temples on the island. The main temple is the Jui Tui Shrine in Phuket City, which hosts the first event, the raising of the Lantern Pole.
"Delicious vegetarian food is a big attraction, but it is the gruesome body-piercing rituals that actually draw thousands of visitors to the event. The excitement builds until the final procession, considered the most spectacular event, where men and women puncture themselves with a variety of items to show their devotion," he added.
Participants walk about in a trance-like state, they claim that they feel no pain, but their white outfits are splattered with blood. Thousands of people line the route to see this rather gruesome procession, which is marked by firecrackers and blaring music. It is a sight most people will never forget.
During the performance of religious rites, priests execute dangerous feats to demonstrate the power of their gods and strengthen the faith of their followers. Participants, who are ostensibly possessed by gods, pierce their tongues, cheeks and faces with metal spikes and rings. Going into a trance, they also climb ladders with rungs of sharp blades and walk barefoot across beds of burning coals. These acts have become more spectacular and daring as each year goes by.
The event celebrates the Chinese community's belief that abstinence from meat and sex during the ninth lunar month of the Chinese calendar will help them obtain good health and peace of mind.
The first thing visitors to the island will notice is that all adherents wear white clothing during the festival, symbolising their purity.
Carnivores can still get their favourite dishes at restaurants in all the tourist areas as usual, but many visitors take the opportunity to taste the fabulous vegetarian dishes on offer. Surprisingly, the food is not easily distinguished from regular dishes - soya bean and protein substitute products are used to replace meat in Thai dishes and these look and taste uncannily like meat. The meals are sold very cheaply, making it possible to have a full meal for a dollar or two. Look for the yellow flags with red Chinese or Thai characters to find vegetarian food stalls.
Meals at the six main temples are provided free, but all visitors should register at the temple before eating and make a donation before leaving.
The festival is centered in Phuket Town, the island's commercial hub. It's a fascinating place, with amazing markets and intriguing shops tucked away in little lanes and alleys. The street layout of this bustling small city is totally confusing - first time visitors always seem to end up travelling in circles - but it's always worth visiting especially for the fine examples of Sino-Portuguese architecture.
During the festival Mr Racette said that rooms at popular beaches can be tough to book for certain Phuket hotels during the peak festival period. So HotelTravel.com recommends checking out Kata hotels, Karon hotels, Nai Harn hotels or Rawai Beach hotels for superb rates on accommodation. These are all very viable options that put visitors close to the beach when not taking in the rituals or munching on veggie delights.
A selection of hotel deals available in Phuket include All Seasons Naiharn Phuket Resort (from US$ 35 per night), Karon Sea Sands Resort (from US$ 47 per night), Blue Marine Resort & Spa (from US$ 62 per night), Sawadee Village (from US$ 65 per night), Royal Phuket Yacht Club - a Puravarna Resort (from US$ 89 per night), Hilton Phuket Arcadia Resort & Spa (from US$ 100 per night), Kata Beach Resort & Spa (from US$ 100 per night) or the JW Marriott Resort & Spa (from US$ 109 per night).
For those that like to spice up their veggies with a bit of nocturnal fun, there are dozens of Patong Beach hotels available. Patong is only a 20 minute drive to Phuket Town, has a lovely long beach and the best nightlife on the island. There are hundreds of bars, restaurants and nightclubs to choose from.
Most visitors usually spend two days attending the festival, and follow the tradition of wearing only white clothing and abstain from eating meat for at least one day.
To get the best view of the processions, find a place near the market in Ranong Road in Phuket Town. It's very convenient, because this is also the terminus for the busses from the beach resorts. The street gets pretty packed, with thousands of locals and camera-toting tourists trying to get the best view. The best advice is just to 'go with the flow' and move along with the procession.
About HotelTravel.com:
HotelTravel.com is a leader in worldwide hotel bookings and a pioneer in online customer service, providing the inside track to the best deals and discounts for hotels in more than 100 countries. Founded in 1999, the company's multi-lingual website offers eight languages - English, Chinese, Japanese, French, German, Spanish, Italian, and Korean - supported by a 24-hour customer service centre staffed by native speakers in each language. The company employs over 300 staff with offices in Thailand, Malaysia and China.
###