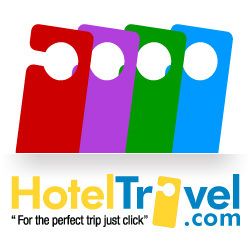 Formula 1 is not a sport
Phuket, (PRWEB) September 11, 2009
HotelTravel.com is revving up its online booking engines as Formula 1 racing action returns to Asia, offering superb savings on accommodation in Singapore and Japan for two of the F1 season's most dynamic events.
All roads lead to the Lion City in the last week of September, with Singapore rolling out the red carpet for visitors to the Singtel Singapore Grand Prix on Sunday 27 September with a feast of entertainment and cultural attractions.
The following week the action heats up in the Land of The Rising Sun, when the world's top drivers take on the challenging Suzuka circuit during the Fuji TV Japanese Grand Prix on Sunday 4 October.
According to HotelTravel.com Chief Marketing Officer, Tom Racette, the two back-to-back races in Singapore and Japan offer Asian-based Formula 1 fans the ultimate opportunity to experience the thrill of F1 first hand.
"Formula 1 is undoubtedly one of the most glamorous sports in the world, attracting millions of dollars in sponsorships, the best driving talent and celebrity-packed races.
"With the driver and constructor championships hinging on these races, HotelTravel.com is please to offer its customers attractive rates given that rooms near the race venues are often tough to come by. Tickets for both races are still available but it is best to book accommodation now," he said.
HotelTravel.com's Top Ten Reasons to Catch Formula 1 Grand Prix Races in Singapore and Japan includes some of the best hotel rates available online and so much more . . .
Grid Girls
Every Formula 1 fan loves Grid Girls. It's great to take in the hype and fan fare surrounding their every move, their sometimes reveling outfits and photogenic good looks. The best up close and personal views in Singapore are at The Green Room at Pit Straight. However tickets to this exclusive party do cost a whopping S$3,628 a pop. Since few people have such deep pockets in tough economic times, it's best to bring a pair of good binoculars or better yet a camera with a very, very long lens.
Teams in Turmoil
Formula 1 Supremo Bernie Ecclestone has been battling all year to hold the sport together, fighting off legal challenges, break away threats and allegations of cheating by top teams. He did sign a new contract for the first ever Formula 1 race to be held in India in 2011, conveniently ignoring the fact that the Indian Government declared that "Formula 1 is not a sport".
The Lion Roars at Night
Few settings could be more suited to the event than the Lion City, with its plethora of five-star hotels, superb restaurants, up market shopping malls, leisure attractions and hoards of cheering Singaporean fans screaming 'Go Lah Go' in unison. Hotels in Singapore highlighted for the event include Berjaya Hotel (from US$102 per night), Cityhub Hotel (from US$ 140 per night, 2 nights minimum), Amara Hotel (from US$ 169 per night), and Copthorne King's (from US$ 108 per night). For those who what to stay in the heart of the circuit try the Allson Hotel (from US$140 per night), or get away from the roar by booking the Shangri-La Rasa Sentosa Resort] (from US$ 163 per night).***
Brawn Flexes its Muscle
Upstart team Brawn Mercedes has taken Formula 1 by storm this season. Both its drivers, Jenson Button and Rubens Barrichello, are in contention for the driver's championship and the team is leading the pack for the coveted constructor's crown.
Beyonce Booty Bounce
The Singapore F1 event is already unique, but this year it is about to get even more special. R&B queen Beyonce Knowles headlines a concert of international superstars who will be performing at the F1 Rocks event at Fort Canning Park. The action will cover all three days starting 24 September with the Black Eyed Peas, ZZ Top, Simple Minds, and Canto-pop legend Jackie Cheung also receiving top billing.
Taking it to the Streets
Billed as the 'Monaco of the East', Singapore F1 is one of the few opportunities for real race fans to experience the sound of screaming cars and smell of burning rubber at street level. Unfortunately all so-called '3-day walk about passes' covering, practice, qualifying and the actual race have already sold out, same for the one day passes for Saturday and Sunday. However a limited number of Friday passes were still available at press time.
Big Fun in Little Osaka
Osaka hotels offer the advantage of being an easy commute to Suzuka; plus accommodation there is considered affordable by Japanese standards and it has a vibrant nightlife for after race fun. Check HotelTravel.com for the Ramada Osaka (from US$ 98 per night), Il Cuore Namba Hotel (from US$ 107 per night), Mitsui Urban Hotel Osaka Bay Tower (from US$ 122 per night), Rihga Royal Hotel Osaka (from US$ 142 per night) or the Nikko Hotel Osaka (from US$ 165 per night).*** Other possible options near Suzuka include hotels in Nagoya or hotels in Kyoto.
Raw Fish
When in Japan, do as the locals do and head down to nearest Sushi Bar to chow down on raw things that used to swim. What does sushi and super fast racing cars have in common - well not so much. But sushi does taste good washed down with heaps of warm sake, and it is rumoured that Japanese Grid Girls love it.
Ice Cold Beer
Naturally Formula 1 fans do work up a fearsome thirst, and few things taste better in life than ice cold beer. Tiger Beer is a Singaporean favorite and Asahi Beer is one of many popular brews in Japan. Consumption of these two fine brands, or any other beer in copious quantities, is considered essential by all serious connoisseurs of Grid Girls.
Universal Studios Japan
HotelTravel.com also features Universal Studios Japan hotels in Osaka, perfect for a visit before or after the Fuji TV Japanese Grand Prix. In addition to the main attractions there are numerous restaurants, shops and even street performances (not races). For children and grownups alike, the entire park is filled with fantastically imaginative worlds of famous blockbuster movies, but no high performance Formula 1 race cars or gorgeous Grid Girls.
***All hotel rates are as of 10 September, 2009, priced in US dollars and subject to change.
About HotelTravel.com
HotelTravel.com is a leader in worldwide hotel bookings and a pioneer in online customer service, providing the inside track to the best deals and discounts for hotels in more than 100 countries. Founded in 1999, the company's multi-lingual website offers eight languages - English, Chinese, Japanese, French, German, Spanish, Italian, and Korean - supported by a 24-hour customer service centre staffed by native speakers in each language. The company employs over 300 staff with offices in Thailand, Malaysia and China.
# # #