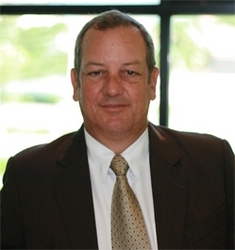 Phuket, Thailand (PRWEB) April 10, 2009
HotelTravel.com has appointed William P. Main as the company's Director of Strategic Development based at its corporate headquarters in Phuket, Thailand.
Chief Executive Officer, Blair Speers, said the company was growing its portfolio of hotels worldwide and Mr Main was already playing a pivotal role in creating new business opportunities.
Prior to this appointment Bill was General Manager of Beijing PanGu Technology Co Ltd, HotelTravel.com's representative office in Beijing, for two and a half years. He has a combined total of more than 12 years on-line travel experience working in Thailand and the People's Republic of China.
In the 1990's, Mr Main helped pioneer Asia's on-line travel industry at several major start ups and was responsible for negotiating, database development and overall company strategy.
Originally from Chicago in the United States, he was also the founder and Managing Director of ILP Training, a company that specialised in creating customized training modules for the hotel and hospitality industries.
ILP's clients included Sheraton Hotels & Resorts, JW Marriott, Pan Pacific Hotels and Resorts, Accor Hospitality, Club Med, Holiday Inn, Raffles in Singapore, Chiva Som Spa in Hua Hin and Blue Canyon Country Club in Phuket.
Mr Speers, said: "This is our second key executive appointment in less than a month, and Bill brings an outstanding combination of Internet and hotel experience to HotelTravel.com.
"We are very pleased to have him at the head office after the outstanding work he did in China. He will be a great asset for HotelTravel.com in continuing to grow and strengthen our supplier relationships and expanding our growing portfolio of hotels worldwide," he added.
About HotelTravel.com:
HotelTravel.com is a leader in worldwide hotel bookings and a pioneer in online customer service, providing the inside track to the best deals and discounts for hotels in more than 100 countries. Founded in 1999, the company's multi-lingual website offers eight languages - English, Chinese, Japanese, French, German, Spanish, Italian, and Korean - supported by a 24-hour customer service centre staffed by native speakers in each language. The company employs over 300 staff with offices in Thailand, Malaysia and China.
###