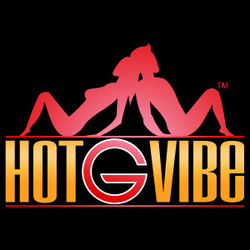 We feel that the ASACP is doing a great job promoting a safer online experience for children everywhere and that is something we are very concerned about
(PRWEB) March 9, 2011
HotGVibe.com is proud to announce that it has become a Corporate Sponsor of the Association of Sites Advocating Child Protection.
In operation since 2005, Hotgvibe.com online store offers a wide variety of sex toys and other adult novelties for both men and women. They offer a wide variety of products that designed to will spice up life in between the sheets.
"We feel that the ASACP is doing a great job promoting a safer online experience for children everywhere and that is something we are very concerned about" stated Hot G Vibe's Director of Public Relations. "There is far too much inappropriate content on the Internet. With the help of this association and all those involved we will be able to limit offensive sites and hopefully eliminate the problem altogether eventually."
In their official press release, ASACP CEO Joan Irvine was happy to welcome Hot G Vibe on board with the project. Stating that Hot G Vibes contribution underscores the importance of the cooperation needed to sufficiently protect children on the Internet.
The ASACP is best known for introducing the Restricted To Adults (RTA) Filter. This groundbreaking innovation allows websites to place a tag on their website that is easily identified by parental filters. Many adult websites place the tag on their site to prevent minors from viewing age-inappropriate content. In addition to the terrific invention of the RTA, the ASACP has also created a Code of Ethics for their membership and a Best Practices guide for adult sites, search engines, and dating sites.
The fight against child abuse continues to evolve as new technologies come into play. The Internet brought a whole new set of challenges for those combating the mistreatment of children. The easy availability of adult material and the complexities of tracking criminal activity are both hurdles that must be cleared in order to have a safe internet.
HotGVibe is extremely proud to be a key sponsor and is continually monitoring ways it can improve Internet safety. "We will always be open to supporting organizations such as these. They allow for the Internet to be used properly and without risk" stated the PR Director. "We are committed to this cause and look forward to seeing the continued expansion of the RTA program and the CP hotline."
###