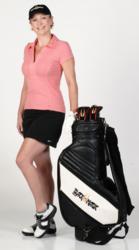 The Hottest Sand Wedge Reviews and Rates Are At Black Magic Wedge.com
Nationwide (PRWEB) May 22, 2013
Many players have trouble in the bunkers using a standard sand iron. Their negative thought can contribute to making a bad swing with bad results.
Blade Runner Golf's hottest sand wedge is much different looking than your standard sand wedge. The club feels very natural in your hands and sends a signal of confidence which contributes to a good golf swing. The Black Magic patent design hottest sand wedge is changing the short game in a big way.
Many players think about the challenges they are going to have in their game of golf and starting out with negative thoughts is never a good idea. One place many players do not want to land is in the sand trap where they have had difficulty in the past with their sand iron. If this type of person sounds too close to home then try the Black Magic's hottest sand wedge and see how this wedge can change negative thoughts to positive thoughts over night.
Blade Runner Golf takes much pride in their full line of wedges for all your short game shots. The many great sand wedge reviews are just some of the customer's testimonials on how the Black Magic products have helped their game.
People who try this sand wedge and the others in the Black Magic line are pleasantly surprised. Many pros across the country have tried our wedges and Spot-On-Putter and after being a little skeptic at first quickly changed their mind as you can read the many testimonials about what they have to say about this new design in wedges on their official website.
About
Blade Runner Golf, Inc. is a company that is very serious about the notion that a golfer's short game can make all the difference in his or her final score—and that players can take their short game to the next level if they only have the right club from which to choose. Black Magic's hybrid wedges Conforms to USGA Rules, but also helps golf enthusiasts find new precision and power as they make their way onto the putting green. Black Magic Wedge can be reached on the web at http://www.blackmagicwedge.com.
Contact:
Black Magic Wedge
2519 McMullen Booth Rd
Suite 510-129
Clearwater, FL 33761
Toll Free Phone: 877-799-6099
sales(at)blackmagicwedge(dot)com