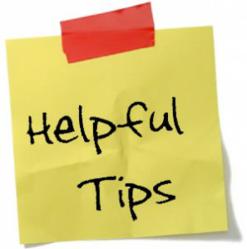 ...saving energy is paramount and worth any effort to curtail.
Salt Lake City, UT (PRWEB) October 05, 2011
As a Utah Hot Tub owner, one might realize that saving energy is paramount and worth any effort to curtail. In the long run, a hot tub owner's wallet will greatly appreciate it. At Utah Covers, their hot tub specialists have recently announced some tips to accomplish energy conservation.
At Utah Covers, they state the first priority is to expend energy only to get the hot tub water hot when it is absolutely needed and to maintain that heat for that specific period of use. Another added benefit from this tip is that it will drastically prolong the overall wear and tear of the components of the hot tub.
Some additional conservation tips provided by Utah Covers include: 1.) Using a timer thereby so that the hot tub owner can get the water hot only when it is needed. 2.) When the spa is not being used, it is imperative that the hot tub owner securely lock the cover tight so no heat is allowed to escape. This can be done by ensuring the hot tub has a proper hot tub cover installed. 3.) Make sure that any valves are closed off which will prevent the warmer air from leaving the hot tub. 4.) If the hot tub owner uses the hot tub only a few days a week, it is best not to lower the temperature on the days when they are not using it. Instead, it is best to set it in the economy mode of the hot tub if it has this option. 5.) If the hot tub owner is fortunate to have a hot tub with a sleep mode, make sure you take advantage of this. 6.) If at all possible, try to erect fencing or some form of barrier to keep harsh winter winds from cooling the water.
Overall, Utah Covers said it should be mandatory to perform regular checkups on the hot tub in order to lengthen its life. Avoid any negligent waste of water and only drain when it is necessary.
About Utah Covers: Utah Covers is a Utah pool cover and hot tub cover company who uses only the highest quality swimming pool cover and hot tub cover supplies and material as well as employing only the best Utah swimming pool cover and Utah hot tub cover technicians.
###