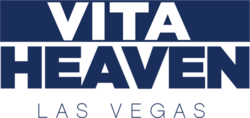 Intravenous hydration, which is packed with vitamins and minerals, is the fastest way to hydrate, repair the body, and shorten recovery time," stated Dr. Jason Burke
Las Vegas, NV (PRWEB) February 27, 2013
Hot yoga is practiced in humid rooms often heated in excess of 100 degrees. As a result, the body suffers extreme water loss and dehydration. In order to avoid heat-related health issues, participants must replenish liquids and electrolytes lost during hot yoga.
Since the amount of water lost during hot yoga can exceed eight pounds, Dr. Burke's IV Performance Hydration - hydration delivered intravenously - is the fastest and most effective way to replace water, vitamins, and minerals the body needs to recover and function efficiently. In addition to IV hydration, Vita Heaven's newest ambassador and hot yoga practitioner Jen Busque offers tips that increase performance and aid in recovery.
Hot and humid conditions stress the cardiovascular system and force the body to work harder to self-regulate. Although thermoregulation balances internal heat production with heat loss, maintaining a core body temperature of 98.6 degrees is challenging in hot yoga studios where the temperature can exceed 100 degrees. Increased body heat coupled with excessive water loss can result in dehydration, increased heart rate, fatigue, heat stroke, and an impaired central nervous system. In order for the body to function properly, it needs hydration.
"During intense activities like hot yoga, the loss of water and nutrients can be drastic. Those who drink lots of of water after intense activity experience stomach pains, bloating, and diarrhea due to the body's deficiency in quickly absorbing large amounts of water via the stomach. Intravenous hydration, which is packed with vitamins and minerals, is the fastest way to hydrate, repair the body, and shorten recovery time," stated Dr. Jason Burke, founder of Vita Heaven.
In addition to intravenous hydration therapy, Dr. Burke recommends students of hot yoga heed fitness advice of Vita Heaven ambassador Jen Busque. An avid hot yoga practitioner, Busque offers the following performance and recovery tips:
1. In addition to the daily intake of 64-80 oz. of water, hydrate before, during, and after hot yoga. Without proper hydration, the body will overheat and shut down.
2. Eat healthy foods high in nutritional content. If you fuel your body with junk, it will crash and burn during hot yoga. Feed your body foods packed with vitamins, minerals, and antioxidants so it can rise to the physical challenges of hot yoga.
3. Sleep well before and after hot yoga so your body has time to prepare and recover.
4. Get weekly B-complex shots. Since many of us have compromised, fast-food diets, B-complex shots provide crucial vitamins and minerals. B-complex shots also contribute to better sleep at night so the body gets the rest it deserves.
For more information, please visit http://www.vitaheavenlv.com or contact Vera at 424-216-8617.
Dr. Jason Burke is a veteran anesthesiologist. He garnered international media attention when he launched Hangover Heaven, the only medical practice dedicated to the study, prevention, and treatment of veisalgia. Vita Heaven, a premiere vitamin, nutrition, and wellness center, was created by Dr. Burke as a complement to Hangover Heaven in that it cures hangovers caused by the demands of life.
Jennifer Busque is a Vita Heaven ambassador and fitness enthusiast. Visit Jen's Fitness Corner and read her blog for quick fitness tips, workout techniques and healthy recipe alternatives.