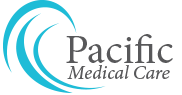 Pacific Medical Care now offers 24/7 house calls and mobile diagnostic services to your office, hotel or long term care center!
San Diego, California (PRWEB) March 23, 2016
Pacific Medical Care, top medical practice in downtown San Diego, is now offering house call visits for patients throughout San Diego County. The visits are available anytime, with the doctors able to visit patients in hotels, homes, office or long term care centers. Call (619) 333-8114 for more information and scheduling with the top doctors in San Diego.
The Board Certified physicians at the practice offer San Diego internal medicine, podiatry and pain management services. In addition, the doctor house calls in San Diego also provide mobile diagnostics and blood work. This includes x-ray, ultrasound, echocardiogram and routine labs. Instead of waiting for days to receive results, physicians are able to make clinical decisions in real time.
With house calls being mostly nonexistent now, the benefit from Pacific Medical Care is tremendous. Patients who have a difficult time with travel, or are visiting the area, do not need to spend considerable time in an emergency room or urgent care. The Board Certified providers at Pacific Medical Care offer great care that is convenient.
All types of conditions are treated, including cough, flu, sprains/strains, lacerations, hypertension, diabetes, heart conditions, anxiety, vomiting, painful conditions and more. Most insurance is accepted including Medicare, PPO's and some HMO's as well.
Call (619) 333-8114 to arrange for care today.