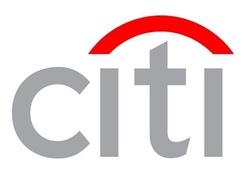 NEW YORK (PRWEB) July 20, 2008
According to the editors of the magazine, they arrived at their decisions by combining quantitative data with informed and subjective judgments to honor the winning institutions that have brought the highest levels of service, innovation and expertise to their customers. Among the reasons cited for Citi's strong showing were its global network, clear focus on serving clients and commitment to service delivery and accountability.
In addition to winning the three global awards, Citi also won nine regional-level awards:
Best Bank - Asia Best Cash Management – Africa Best Cash Management – Central and Eastern Europe Best Cash Management – Western Europe Best Debt House – Africa Best Debt House – Latin America Best Investment Bank – Africa Best M&A House – The Middle East Best Risk Management – Latin America Citi also merited fifteen country-level awards:
Best Debt House in Argentina Best Debt House in Japan Best Debt House in Peru Best Debt House in Sweden Best Debt House in Uruguay Best Equity House in Slovenia Best Equity House in India Best Investment Bank in India Best M&A House in Egypt Best M&A House in Finland Best M&A House in Saudi Arabia Best M&A House in South Korea Best M&A House in Taiwan Best M&A House in Turkey Best M&A House in UAE Citi's Cash Management business is part of the Treasury and Trade Solutions division of Global Transaction Services (GTS) that offers integrated cash management and trade solutions to meet the evolving needs of corporate, public sector and financial institution clients in over 140 countries. Citi's Investor Services business, part of the Securities and Fund Services division of GTS, focuses on the needs of asset managers, hedge funds, pension funds and insurers. Citi's Emerging Market Debt business resides within Citi's Fixed Income Currencies and Commodities business, offering corporations, governments, and institutions solutions in all major currencies, sectors and geographies.
Euromoney is one of the world's leading monthly financial publications focusing on the banking industry. The full list of award winners will appear in Euromoney's August issue.
Citi
Citi, the leading global financial services company, has some 200 million customer accounts and does business in more than 100 countries, providing consumers, corporations, governments and institutions with a broad range of financial products and services, including consumer banking and credit, corporate and investment banking, securities brokerage, and wealth management. Citi's major brand names include Citibank, CitiFinancial, Primerica, Smith Barney, Banamex, and Nikko. Additional information may be found at http://www.citigroup.com or http://www.citi.com.