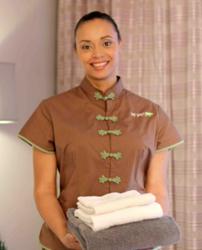 We've been improving San Francisco's quality of life one home at a time in a sophisticated and environmentally conscious manner
San Francisco, CA (PRWEB) August 01, 2012
Zen Home, the green, luxury San Francisco cleaning service is celebrating two years of purifying homes in San Francisco. Starting now, Zen Home is offering $25 off of a new customer's first cleaning. New customers interested in recurring appointments can book two cleanings and the third is free of charge.
"We've been improving San Francisco's quality of life one home at a time in a sophisticated and environmentally conscious manner," said Seth Roehl, office manager of Zen Home San Francisco. "We've been in successful operation for two years here and we couldn't be more proud."
In order to take advantage of this exciting offer, the discount must be redeemed by September 30, 2012 and must be used by December 31, 2012. Be sure to call 415-362-6300 to redeem this discount opportunity.
Zen Home is a green conscious, high-end San Francisco housekeeping service that uses its own line of non-toxic, chemical-free products to meticulously cleanse homes a cut above other house cleaning services. The cleaning consultants spend hours scrubbing, waxing and disinfecting every nook and cranny of any given living space, be they tiny studio apartments or huge, multi-level houses.
Essential oils of lavender, jasmine or lemon grass are burned in each room and organic chocolates and herbal teas are gifted to each client to leave that warm, pleasant and inviting ambiance of a luxury hotel room or spa. Zen Home urges clients to "Take your home to the spa for a day."
Zen Home offers elements far beyond what a typical San Francisco house cleaning service does. Aside from leaving each home immaculate, the home therapy service also specializes in customized professional organization of kitchens, closets, offices and more.
Need last minute shopping help? Would you like professionally dressed servers passing out hors d'oeuvres and drinks? Zen Home is also available for assistance with streamlining celebrations at home.
"Our professional will arrive professionally dressed to provide you and your guests with our well known 5-star level of service," said Roehl. "We can help you prepare for your party, serve food and drinks during your party, and even assist with clean-up. We will also maintain our green practices, including recycling properly and minimizing waste."
For more information about Zen Home's 2 year anniversary specials and their complete spectrum of luxury home care and eco-friendly services, visit their website at ZenHomeCleaning.com or call 415-362-6300.
About Zen Home Luxury Cleaning Services:
Zen Home's house cleaning services are relatively new to San Francisco but have been sustainably improving the quality of home living in New York City since 2005. Zen Home's cleaning consultants spend hours nurturing homes to give them the feel of an upscale resort or spa, even in the most humble homes. Zen Home offers professional organization services, home celebration assistance and even eco-friendly painting. More than just a San Francisco housekeeping service, Zen Home brings all living spaces to a place of enlightenment.