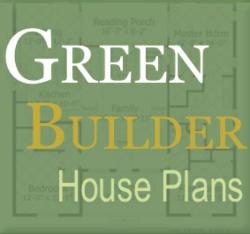 This site was designed to encourage architects and designers to create authentic, sustainable, energy conscientious home plans in support of our partnership with ENERGY STAR®."
Houston, Texas (PRWEB) November 30, 2011
With thousands of websites claiming to offer green house plans, finding a true energy-efficient, sustainable house plan can be difficult and confusing. The goal of Green Builder House Plans is to simplify the process by providing consumers and builders with a website that features only EPA ENERGY STAR approved plans. All home plans come with an ENERGY STAR plan package which meets the highest standards set by the Department of Energy's (DOE) ENERGY STAR rating program for new home construction.
"We started Green Builder House Plans to act as a curator for the most affordable, sustainable and innovative green house plans available online," said Diane Citrin, Director of Sustainable Design of Green Builder House Plans. "All of our plans meet strict criteria for quality, design, pricing and sustainability to allow consumers and builders the opportunity to begin implementing green elements at the design phase."
Green Builder House Plans features one of the largest collections of online green house plans to assist homeowners and builders in building sustainable, healthy, energy efficient and innovative homes. All the plans in this exclusive collection include requirements for energy-efficient features and construction details such as tight construction and duct systems, properly installed insulation, high performance windows, efficient heating and cooling equipment, ENERGY STAR® qualified products and more.
Almost all of the plans are available in electronic PDF and CAD formats to save consumers and builders money in printing and shipping costs not to mention the environmental benefits of electronic files.
"This site was designed to encourage architects and designers to create authentic, sustainable, energy conscientious home plans in support of our partnership with ENERGY STAR®," said Citrin. "This new website will feature a comprehensive resource center called Build Green where consumers and builders can learn about the latest sustainable home building products and get inspiring green home design ideas and tips."
This special section will feature green building tips, articles about interior design, the latest in HVAC equipment, energy efficient appliances and more. Residential manufacturers are encouraged to send green, energy efficient products for product reviews to productreview(at)greenbuilderhouseplans(dot)com.
You'll find a wide variety of sizes and architectural styles including new, award-winning green designs including a Craftsman cottage, which took first place in a recent ENERGY STAR/Green house plan competition and a contemporary two-story perfect for narrow lots.
Green Builder House Plans makes it easy to find the perfect floor plan with a detailed search function that allows consumers and builders to get accurate search results by selecting options like square footage, interior requirements, kitchen needs, bed and bath options, garages, porches, exteriors, foundation, lot characteristics, architectural styles and collections and more.
Green Builder House Plans also offers free modification quotes on all house plans so homeowners can create a truly customized home that meets their lifestyle, needs and budget. An online modification form is available on all plan pages.
About Green Builder House Plans: Green Builder House Plans is a pre-drawn home plan company committed to furthering the efforts of the EPA's ENERGY STAR initiative to encourage and educate consumers and builders about the importance of sustainable building and constructing healthy, energy efficient homes.
# # #