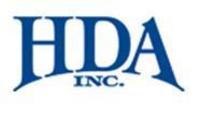 Do you know a builder in my area?
St. Louis, MO (PRWEB) October 1, 2008
HDA, Inc., a St. Louis-based distributing, publishing and merchandising company, is giving the builders who are members of their Builder's Advantage Program a chance to share their successes with their first annual Builder of The Year award. With economic pressures continuing to challenge the building industry, many builders are taking steps to cut costs and build smarter in many ways. HDA would like to take the opportunity to reward one of the builders who has bought at least two sets of blueprints this year from them. When one of these builders shares some of their successes with HDA, they are entered into a contest to win a free trip to attend the International Builders' Show in Las Vegas, Nevada from January 20th-23rd, 2009.
HDA would like to hear from the builders in the Builder's Advantage Program and how they were able to remain successful during this housing downturn. By simply sharing their story and explaining their personal experience as a builder, the builders who are currently a part of their Builder's Advantage Program can provide insight to other builders while getting the chance to win this award and attend the International Builders' Show along with free airfare for two, a Builder of the Year plaque and an invitation to attend HDA's cocktail party at the Las Vegas Hilton.
Builder's Advantage, a free program, was created as a response to HDA's consumers frequently asking the question, "Do you know a builder in my area?" The idea was to create a network of builders to list on HDA's Web site, categorized by state, so consumers buying house plans could easily find builders in their area. In addition, this allows free publicity for builders looking for consumers who are ready to build a new home.
Adding to the publicity gathered from the Locate-A-Builder network, HDA provides exclusive benefits to participating builders including free ground shipping, 10% off home plan orders, discounted material lists and HDA Estimating software, free home plan publications, an emailed quarterly newsletter, and a toll-free builder line for fast and easy customer service access.
"With all of these amazing benefits, builders are curious as to what the catch is," says Jenn Ernst, Marketing Supervisor for HDA. "At first they don't understand why we would give them all of these things without getting a payment in return, but our goal is to gain customer loyalty so these builders continually look to HDA to purchase their home plans."
It is easy to become a member of the Builder's Advantage program. Visit HDA's home plan website, http://www.houseplansandmore.com and join online or call 1-800-373-2646 and speak with a customer service representative. To be eligible for the free trip to Las Vegas, you must be a Builder's Advantage member with at least two home plan purchases from HDA this year. Any home plan purchase before the contest deadline is included. All entries are due by December 1 th, 2008 and the winner will be chosen December 8th, 2008. Go to HDA's home page for more information.
As a home plan publisher, HDA offers a staggering collection of more than 17,000 blueprint designs ranging from luxury home plans, Beach Cottages, ranch house plans and everything in-between. All designs are available for purchase on their Web site. They also publish approximately 30 home plan titles distributed to home improvement stores nationwide. Additionally, HDA distributes books and magazines to specialty retail customers including Michaels Crafts, Macy's, Dollar General and Bed, Bath and Beyond. As a Merchandiser, HDA supplies industry-leading service to all of their stores. For more information on HDA, Inc., please visit http://www.hdainc.com.
###