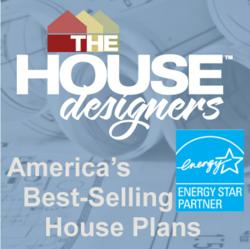 Boomers in a position to sell their existing homes prefer building a new home to take advantage of new technology and energy efficiency than trying to maintain or remodel an older home.
Portland, OR (PRWEB) May 09, 2013
Today's 77 million Baby Boomers were born between 1946 and 1964 and represent 26 percent of the total US population. Boomers make up 45 percent of the national work force and hold the largest amount of discretionary income in history. For these reasons, home builders, designers and residential architects are continuously modifying their floor plans and home designs to meet the ever-changing needs and demands of a generation that is not yet ready to head to the retirement home.
A study done by seniors advocacy group AARP shows that a large percentage of boomers plan to move when they retire. This trend was one of the major factors behind the housing boom of the previous decade. And while some boomers have been able to accumulate substantial home equity to purchase or build smaller, more affordable homes, many find themselves struggling with their current home loans.
"Boomers in a position to sell their existing homes prefer building a new home to take advantage of new technology and energy efficiency than trying to maintain or remodel an older home," said Tammy Crosby, Chief Operating Officer of The House Designers, America's leading house plan provider. "Baby boomers now look for house plans that are small but luxurious, and practical for their needs and lifestyles."
The National Association of Home Builders (NAHB) confirmed this trend during New Homes Month in April by conducting a study, which showed home buyers that they can afford new construction that's higher-priced. Using data from the Census Bureau and Department of Housing and Urban Development's 2011 American Housing Survey, NAHB found that buyers could purchase or build a new home and achieve the same annual operating costs as an older, existing home.
"Home buyers need to look beyond the initial sales price when considering whether to buy new construction or an existing home," said NAHB Chairman Rick Judson, a home builder from Charlotte, N.C. "They will find that with the higher costs of operating an older home, they can often afford to spend a bit more to buy a new home and still have annual operating costs that fit their budget."
Whether boomers are remodeling or building new homes, this generation is more active than generations past, has a more sophisticated style and wants lots of options and choices in their home designs.
"This impressive generation has had a major influence on shaping the way society has grown and changed, including influencing new housing trends," said Crosby. "Boomers have their own ideas about the features and types of homes they want to live in after retirement."
Here are some popular home design features that designers, architects, homebuilders and remodelers report are in demand as they continue to cater to the boomer generation:
Designed Accordingly
Baby boomers are sophisticated, savvy and active, which means they are looking for comfort and convenience, multi-functionality and spaces for relaxation and entertainment. They want a home that caters to their lifestyle and features plenty of high-end amenities. Downsizing or 'rightsizing' doesn't have to mean sacrificing features in a well designed home.
Flex Living Spaces
Multi-purpose flex rooms are high on the list for active boomers who love to entertain, exercise and relax. These spaces can easily be converted to a guest room, home office, or an exercise or media room. Today every space needs to have a purpose; gone are the days of rarely used rooms like formal dining rooms.
Pampering Master Suites
Another hot trend in home design is having a large master suite with comfortable sitting areas, large his-and-hers walk-in closets, master baths with garden tubs, dual sinks and if space permits, a small patio or terrace.
One-Story Designs
Most Baby Boomers favor single-story homes over split-levels. They also like an open floor plan where there are fewer walls to obstruct views and to give the feeling of a much larger space.
Designer Kitchens
Baby Boomers are very particular about their kitchens, as cooking and entertaining are typically at the top of the list for these active adults. They are seeking kitchens stocked with high-end amenities like professional grade appliances, granite countertops, hardwood flooring and custom cabinetry. Items like large pantries, center islands and cozy breakfast nooks are must-haves.
Indoor/Outdoor Entertainment Areas
Whether boomers are hosting an elegant dinner party or throwing a large cookout, they want an indoor/outdoor living space that can be used for both formal and informal occasions.
The House Designers has thousands of house plans that include the home design features boomers want. Some of these features include a collection of Empty Nester House Plans, Accessible House Plans, Small House Plans, Energy-Efficient Homes and many more which can be viewed at thehousedesigners.com
About The House Designers House Plans: The House Designers are the leading residential architects and designers in the U.S., owned and operated directly by the designers who represent the majority of pre-drawn plans in America. The House Designers offers the best-selling, most popular construction-ready house plans in the country. Their clients have built homes in every state in the U.S. and in 56 countries around the globe. For more information, visit thehousedesigners.com or call 866-214-2242.