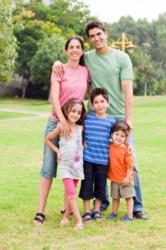 Rental homes are one popular alternative to condos or apartments.
Jacksonville, Florida (PRWEB) November 30, 2012
Peace of Mind Rental Homes has announced a holiday reduction in its houses for rent in Jacksonville, FL. This price drop is expected to help individuals and families to find lower cost housing through the holiday season at http://JWBRentalHomes.com.
Vacant homes in Jacksonville can fluctuate in rent prices when these properties are rented by the owner. Peace of Mind Rental Homes owns its own properties and is now offering incentives for those seeking a rental property.
Rental homes are one popular alternative to condos or apartments. An individual or family that has an immediate need for housing could find that some rental homes can be less expensive than a mortgage.
North Florida cities like Jacksonville has some of the most populated neighborhoods in the state of Florida and Peace of Mind Rental Homes is helping to match families with affordable rental homes that are solely owned.
One drawback to most types of housing apart from an actual home is the lack of yard space and the amount of bedrooms. One of the selling points to owning or renting a home is usually the number of bedrooms and bathrooms that are offered.
The homes for rent through Peace of Mind Rental Homes include fenced yards, multiple bedrooms and bathrooms to provide alternatives to renters. The length of the leases that are available with rental homes is often shorter and more flexible compared to other forms of housing in and around the North Florida area.
The new monthly rental price reduction by Peace of Mind Rental Homes is one way that this company is giving back to the communities in and around Jacksonville, Florida. One of the benefits to this price reduction is the elimination of a credit check to be approved as a renter.
Individuals or families searching for immediate housing can search online to find a property in a specific price range at this link http://www.jwbrentalhomes.com/homes-for-rent/.
About Peace of Mind Rental Homes
The Peace of Mind Rental Homes company is located in Jacksonville, Florida and assists citizens in all of the surrounding communities searching for available housing. As an alternative to long-term property management, the Peace of Mind Rental Homes company offers rental periods that fit into the lifestyle of individuals and families in the local community. By keeping rental prices to a minimum, this expert property management company is able to provide some of lowest rates for rent currently available for solely owned homes in the Jacksonville, FL area.