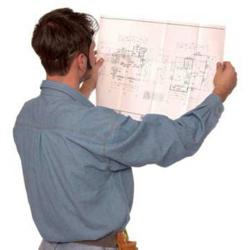 "Every new home that's built and bought in this country stimulates job growth and generates thousands of dollars in new spending across an incredibly broad span of industries and services." ~ Rutenberg
Minneapolis, MN (PRWEB) October 12, 2012
Home builders and construction contractors are joining together with neighborhood advocates, Realtors, local Chambers of Commerce, politicians, faith groups and others to bring a strong voice to the importance of homeownership as we head into another election. Yesterday the CenterStage in Richmond hosted a rally sponsored by the National Association of Homebuilders and the Home Building Association of Richmond.
"To meet the demand for housing, the home building industry is dependent on an efficiently operating housing finance system that provides adequate and reliable credit to home buyers and homeowners who which to renovate their homes. Home builders have been outpacing other industries in contributing their share to support the housing recovery and need support from Washington to continue to do so," expressed Butch Sprenger, owner of Destiny Homes.
On September 17, NAR President Moe Veissi wrote to Federal Reserve Chairman Ben Bernanke in a letter. Veissi urged Bernanke expressing concern on three key rule proposals, which individually or certainly collectively, have the potential to tighten lending conditions. The proposals are the Qualified Mortgage (QM), the Qualified Residential Mortgage (QRM), and the Basel III capital standards. NAR's letter may have helped prompt some response from our presidential candidates, as we saw in last Wednesday's debate.
Home builders and Americans want to know what candidates will do if elected and how they would deal with the effects of these rules when implemented to protect responsible citizens' ability to buy or build and own a home. Zillow complied comments from both candidates on housing and related topics into a handy document that is attached to help voters gain an understanding of their positions.
According to the Wall Street Journal a quick summary, President Obama and Gov. Mitt Romney's policy prescriptions both support housing. One apparent difference centers on financial regulation and rule proposals. The president has pushed through the Dodd-Frank financial regulations, which includes strong government involvement and protective measures for homebuyers. Romney states he will reshape some of those regulations to encourage private sector mortgages and reduce government involvement.
Destiny Homes says "Americans need clearer answers on housing rules and suggests":
1) Plans to extend the Mortgage Relief Act which is set to expire at the end of the year. This Act relieves distressed homeowners from having to pay federal taxes on the amount of debt that was forgiven in a refinance or loan modification, short sale, or foreclosure. Extending or modifying it into a replacement program would help stabilize the many families that have fallen into this category and help them have a better chance to recover.
2) Bush Tax Cuts, known as the Tax Relief, Unemployment Insurance Reauthorization, and Job Creation Act of 2010, include provisions that reduce the tax rate on capital gains to a maximum of 15%. Due to expire, what plans will protect people who own investment property and will the capital gains tax will increase? Homeowners in the lowest two income tax brackets of 10 or 15 percent, now have long-term gains tax free. That will change if the tax cuts expire.
3) The Mortgage Interest Deduction has been a part of the federal tax code since 1913 and has helped many American gain their dream of owning a home. Would our government continue this or have a better replacement incentive?
"Homeownership is a core American value that strengthens communities and contributes to a thriving nation," said NAHB Chairman Rutenberg.
Destiny Homes, a member of the NAHB, encourages participation in next Wednesday's Construction Forecast Seminar. Regardless of who wins the presidential election, it will be important to pull together and support the American dream of owning our own homes.
Destiny Homes supports Hope International and is a builder in the Houses for Hope Program. Butch and Liz Sprenger, co-owners of Destiny Homes have lent their broad expertise to help initiate "Home Smart", served on the State of Minnesota IRC Committee, and are active politically in encouraging citizens to get out and vote.
Twin Cities area residents ready to invest in their home either through a major home renovation or luxury new home build may reach either Butch or Liz by calling 952-934-5706.