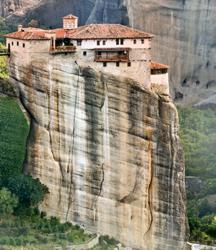 Combining a spike in unemployment, a spike in taxes, which means that potential buyers will have a less disposable income to use, the devastating hit in consumer confidence, will probably knock the stilts out from under the housing market. ~ Rick Sharga
Minneapolis, MN (PRWEB) December 06, 2012
It has been several days since either the president or congressional Democrats signaled any interest in negotiations that both sides say are essential to a compromise. Meanwhile, Obama spoke to the executives of the Business Roundtable today prompting a statement by Jim McNerney, chairman of the and chairman and chief executive officer of Boeing Co.: "We encourage both sides to work around the clock, if necessary, to avoid the severe repercussions that inaction would have on U.S. economic growth and job creation."
The two sides on the fiscal cliff and housing market issue have submitted proposals to cut deficits by more than $4 trillion over a 10 years spread, however differing strongly on to accomplish it. To bring down the staggering debt load, Republicans propose $1 trillion more in spending cuts than Obama, while the president wants $800 billion more in tax increases and $200 billion to boost the sluggish economy.
Home Destination's owner, Jenna Thuening, says, "Homeowners need discretionary monies in order to buy a home, renovate their home, or even make routine repairs. We currently borrow 40 cents of every dollar we spend. Homeowners already face federal income taxes, property taxes, sales taxes, state taxes, payroll taxes, airline and transportation taxes, utility taxes, fuel taxes, alternative minimum taxes, and more. Add removing homeowner's mortgage tax breaks and many may not be able to become buyers or handle upkeep."
The National Association of Realtors (NAR) has made a clear call for help to sustain the housing market's progress in their Call for Action: Do No Harm to Housing. Their website, "NAR's position is that the mortgage interest deduction is vital to the stability of the American housing market and economy and we will remain vigilant in opposing any future plan that modifies or excludes the destructibility of mortgage interest".
Zillow, another houing leader, added, "If negotiations centered on resolving the fiscal cliff don't inspire confidence in investors and consumers alike, recent home value gains – and, as a result, falling negative equity rates – could stall."
The Congressional Budget Office (CBO) predicts that the fiscal cliff policies, if left unchecked, would spark a recession later in 2013 and send the unemployment rate above 9 percent by fall. In May the CBO warned, "If the scheduled fiscal restraint was eliminated by extending all current policies—not just in the short run, but for a prolonged period—debt would continue to rise much faster than GDP. Federal debt held by the public could reach 93 percent of GDP by 2022". The effects on income, tax increases, loss of mortgage tax breaks, changes in discretionary spending and available credit — might not be recognized by households until they file tax returns in 2014.
"Chief Justice John Marshall wrote that 'the power to tax is the power to destroy.' About 46 percent of the people pay no federal income taxes. A staggering number of Americans have no skin in the game. It cannot rationally be said that those who currently pay federal income taxes are not already paying 'their fair share'. Don't be deceived - the issue before us is not taxes. The real issue is spending. He (Obama) knows this requires money. Your money. My focus is on reducing spending. Some people call this a fiscal cliff. I call that progress."
Asked if the administration was ready to go over what Federal Chairman Ben Bernanke termed as the "fiscal cliff", if Republicans don't agree to an increased tax rate, Treasury Secretary Timothy Geithner was quick to answer: "Oh, absolutely. There is no prospect (for) an agreement that doesn't involve rates going up on the top 2 percent of the wealthiest Americans," he told CNBC. As the White House's chief negotiator, it seems to sum up the stalemate well.
For non-profits and other agencies that are able to offer housing help due to being on the receiving end of federal money, the fiscal discussions in Washington are their lifeline. Already operating under tighter budgets following last year's Budget Control Act, the discretionary programs funded by the federal government are certainly face some kind of cut — deal or no deal. "The worst consequence of the Fiscal Cliff this in the long run is taking attention away from what really needs to be done," stated Thomas Cooley, Paganelli-Bull Professor of Economics NYU. The decisions made in Washington are political; they have human consequences. We must protect homeownership.
Homeowners seeking housing answers and a guide while navigating the Minneapolis housing market and trying to determine best options when buying or selling a home, can reach Jenna at 612-396-7832. Home Destination is a CDPE, strongly involved in real estate matters and dedicated to supporting homeowner's needs.