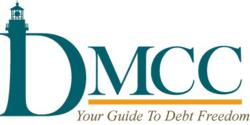 If you are a homeowner who is facing foreclosure it is imperative to receive the right information and make an educated decision.
Lighthouse Point, FL (PRWEB) March 01, 2012
Debt Management Credit Counseling Corp. (dmcconline.org), a nonprofit charitable organization ("DMCC"), announced today they attended the Making Home Affordable event that took place in Miami, FL just over a week ago on February 22, 2012. Thousands of homeowners who are struggling to pay their mortgage were able to meet with their mortgage company and also speak to a HUD approved housing counseling agencies to go over their options. DMCC was able to take part in this event by providing volunteers and housing counselors.
DMCC currently offers a foreclosure prevention program free to consumers suffering from financial hardship and having a difficult time making their mortgage payments. DMCC counselors have been able to identify available solutions for borrowers to avoid foreclosure and assist homeowners with obtaining loan modifications if that is the recommended solution. "If you are a homeowner who is facing foreclosure it is imperative to receive the right information and make an educated decision. This is why we assess each individual's personal situation and goals," said Jeremy Montanti, housing counselor and quality manager for DMCC. "We are happy to participate in this event and provide valuable counseling to so many homeowners here today."
Approximately 100,000 homeowners across the state of Florida have benefited from the Making Home Affordable Program. Consumers who missed the opportunity to attend the MHA event in Miami, can contact DMCC to speak to a housing counselor and receive the same solid advice. Housing counselors can be reached by calling (866) 618-3328 or emailing contact(at)dmcconline(dot)org. DMCC provides this service free of charge, along with personal budget counseling and other financial education, as part of their charitable mission. Debt management plans to assist consumers with the repayment of credit card accounts are also available. Lower credit card payments obtainable through debt management plans, combined with budgeting, is an option that may provide sufficient relief for homeowners to enable them to afford their monthly mortgage payment.
About Debt Management Credit Counseling Corp.
DMCC is a nonprofit 501(c)(3) public charity committed to educating consumers on financial issues and providing personal assistance to consumers overextended with debt. Education is provided free of charge to consumers via seminars, workshops, a proprietary financial literacy program, and a vast array of online and printed materials. Free personal counseling is provided to consumers to identify the best options for the repayment of their debt. Consumers interested in speaking with a DMCC certified credit counselor may call (866) 618-3328 or request help by emailing their office. DMCC is a HUD Approved Housing Counseling Agency, is approved by the U.S. Trustee to provide bankruptcy counseling and education, and has an A+ rating with the Better Business Bureau.
# # #