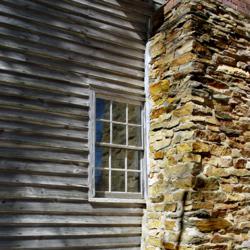 Various measures of the housing inventory suggest that there is a shadow but it's not so foreboding. In fact the so-called shadow inventory has shrunk. ~ Freddie Mac Outlook
Minneapolis, Minnesota (PRWEB) August 10, 2012
Freddie Mac just released it's acclaimed Economic and Housing Market Outlook for August 2012 about negating real estate "shadows". Somewhere the term "shadow inventory" was created casting a gloom of uncertainty by name over increases in home values and the certainty of the housing recovery. A good look into the shadows dispels some of it murkiness. Home Destination is grateful for the lighter news that shadow inventories have improved and the sense of relief it brings to many homeowners.
Freddie Mac says, "House-price news has been decidedly good over the past quarter. The Freddie Mac House Price Index for the U.S. showed a brisk 4.8 percent gain from March to June 2012, the largest quarterly pickup in eight years; the national index posted a June-to-June rise of 1 percent, the largest annual appreciation since November 2006. Further, the improvement was relatively broad-based. In fact, 34 states and the District of Columbia posted higher home values during the 12 months through June 2012, the largest number of states registering positive annual appreciation since April 2007".
"While the shadow inventory persists, there is an important difference in today's market compared with those of recent years and that's the substantially reduced amount of excess vacant housing," said Frank Nothaft, Freddie Mac 's vice president and chief economist. "The housing recovery may finally be coming out from the shadows."
Morgan Stanley researchers offer a Q2 report and said, "Shadow inventory sheared 35% from peak. The shadow inventory of homes likely to be sold after foreclosure declined by 35% since the peak reached two years ago".
Another highly regarded source for real estate and housing recovery data is CoreLogic. The CoreLogic index for the U.S. was up 2.5 percent June-to-June (and up 3.2 percent when distressed home sales were excluded), and the Federal Housing Finance Agency House Price Index posted year over-year gains through May.
CoreLogic's website says, "It is clear that disposition of the shadow inventory impedes future home price growth and can also increase the magnitude of home price declines. But the effect may not be as calamitous as some have suggested. A slowly improving economy and a collection of government programs have intervened to provide alternatives to foreclosure, slow the pace of new delinquencies, and reduce the shadow inventory."
The decline in the shadow inventory is a positive development because it removes some of the downward pressure on house prices," said Mark Fleming, chief economist for CoreLogic.
It's always nice when you learn things aren't so bad! Jenna Thuening, owner of Home Destination, believes that the decline in the shadow inventory is due in part to a number of factors:
1) The National Mortgage Settlement cleared up some of the legal uncertainty hanging over banks
2) Banks finally selling off distressed properties
3) Banks may be utilizing alternatives besides repossession more often
4) Servicers are getting better at modifying troubled home loans
An interesting comment by Marty Boardman on June 28, 2012, may indicate the shadow inventory looming gloom is really better than economist thought. He states, "It's easy to see why some would say that houses owned by the bank but not for sale on the multiple listing service are in the shadows. But the definition should stop there. Only a tiny, miniscule percentage of those homes in the foreclosure process and delinquent mortgages not yet in foreclosure will ever make it to auction. Most will be modified, brought current or paid off long before the foreclosure takes place".
One wonders just how real estate professionals can estimate or factually know the number of homes in shadow inventory. Professor Michael Orr of the ASU Real Estate Studies Department said, "I actually keep a file of exactly what houses the banks own and what they're doing with them," he said. "When you actually count them out, it's a relatively trivial amount that they actually own that they haven't already listed for sale."
Contact Home Destination at 612-396-7832 if you are a Minneapolis or St. Paul area homeowner with questions about local shadow inventory, buying or selling a home, or if you need help with foreclosure.