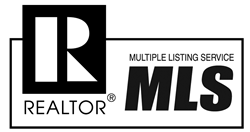 The real estate market in North Texas needs a healthy dosage of available homes, and these positive trends are shedding light on a part of the industry that has greatly needed it for some time
Dallas, TX (PRWEB) September 08, 2014
Giving hope to the lack of inventory problem seen throughout much of the country and in North Texas, housing starts increased in July. Prudential Texas Properties reports, citing data from the U.S. Department of Housing and Urban Development and the U.S. Census Bureau, both single and multi-family home starts were boosted in July to the highest level seen since November 2013.
The August 19 report, published by the National Association of Home Builders, found that nationwide housing starts up ticked by 15.7 percent in July to a seasonally adjusted annual rate of 1.093 million. Single-family home starts in particular increased 8.3 percent to a seasonally adjusted annual rate of 656,000 in July.
The Midwest was the only region that saw declines in home starts. The Northeast, South and West increased by 44 percent, 29 percent and 18.6 percent, respectively. At the same time, that much of the country is seeing a positive shift; the home builders sentiment index has been rising, which shows that home builders are confident with the trends in construction.
"The real estate market in North Texas needs a healthy dosage of available homes, and these positive trends are shedding light on a part of the industry that has greatly needed it for some time," says DD Flynn, VP of Marketing at Prudential Texas Properties. "I'm excited to see how the real estate market is going to fare for the rest of the fall, and definitely into spring 2015."
One community that is in great need of more homes is Plano. While supply has recovered some after dropping significantly in April, the level is still far from its 12-month high of about 740 homes, according to Altos Research, a California-based real estate analytics company. With the influx of corporations to this region, demand for Plano homes is only going to rise.
Click here for available listings in Plano.
©2014 BRER Affiliates LLC. An independently owned and operated broker member of BRER Affiliates, LLC. Prudential, the Prudential logo and the Rock symbol are registered service marks of Prudential Financial, Inc. and its related entities, registered in many jurisdictions worldwide. Used under license with no other affiliation with Prudential. Prudential Texas Properties is an independently owned and operated member of BRER Affiliates LLC. Equal Housing Opportunity.