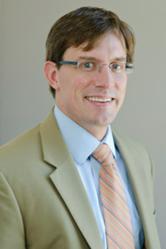 If you plan on consuming alcohol, don't get behind the wheel. Please find an alternative to getting where you need to go.
Houston, Texas (PRWEB) July 03, 2012
Houston car accident lawyer Brad T. Wyly called on Texas drivers to use common sense during the Fourth of July holiday period and refrain from drinking and driving.
The holiday period is generally considered to be Tuesday, July 3 through Sunday, July 8. Travel organization AAA has predicted that 42.3 million Americans will travel more than 50 miles from home throughout the week, marking a 5 percent increase from 2010. In Texas alone, nearly 3 million people will be traveling by car or truck, AAA said.
"It's nice to see that so many people are expected to get out and enjoy this Independence Day holiday," Wyly said. "It's a great time of year to go on vacation, head to the beach, see fireworks shows and enjoy time with families and friends.
"But fun can quickly turn to tragedy when you combine drinking with driving. That's why we urge all Texans to use common sense. If you plan on consuming alcohol, don't get behind the wheel. Please find an alternative to getting where you need to go."
Wyly's Houston personal injury firm, Wyly Law Firm, P.C., focuses on representing serious accident and injury victims, including those injured in car accidents and drunk driving accidents in Houston, Beaumont, Galveston and surrounding areas.
He pointed to the most recent statistics from the National Highway Traffic Safety Administration, showing that 1,259 alcohol-related traffic accident deaths occurred in Texas in 2010, or 42 percent of all traffic fatalities. No other state had more traffic deaths linked to alcohol consumption.
"Unfortunately, at this is a time of year, a higher number of drivers on Texas roads also likely means that a higher number of drunk drivers are out there, too," Wyly said.
"Even one drink can impair one's judgment and ability to safely operate a vehicle and lead to accidents, injuries and deaths. Drinking and driving isn't worth the risk."
Instead of getting behind the wheel after drinking during this Fourth of July period, Wyly suggests designating a sober driver, calling a taxi, using public transportation or simply calling a friend or family member to help arrange a safe way home.
"It's important for people to remember that they not only risk causing a tragedy when they drive drunk, but they also expose themselves to being sued in a personal injury or wrongful death lawsuit," Wyly said.
"Additionally, any bar, store or restaurant who provides alcohol to an obviously intoxicated driver could face liability under the Texas Dram Shop laws."
Wyly said that if one is injured by an alcohol-impaired driver or loses a family member in such an accident, it is important to contact an attorney immediately to learn about one's legal rights and options.
About Wyly Law Firm, P.C.
The Wyly Law Firm, P.C., is a Houston law firm that represents personal injury victims, including those injured in car, truck, motorcycle, bicycle or pedestrian accidents, throughout Houston and surrounding communities, including Harris County, Baytown, Pasadena, Galveston, Beaumont, Bellaire, Cloverleaf, Spring Valley, Katy, Sugarland, Pearland, Missouri City, Aldine and Jersey City. The firm also represents people and small businesses against their insurance companies.
Attorney Brad T. Wyly is a skilled negotiator and lawyer. Wyly has extensive experience in personal injury cases, including claims involving complex accidents, catastrophic injuries and wrongful deaths. He has been named a Rising Star in the Texas legal community numerous times by Law & Politics magazine. To contact Wyly Law Firm, P.C., call (713) 574-7034 or use the firm's online form. The firm's office is located at 4101 Washington Ave., Houston, TX, 77007.