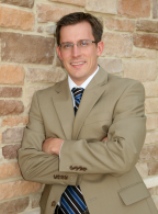 It's disturbing and unsettling to think that after so many public awareness campaigns over the years, people are still getting behind the wheel of cars after drinking too much.
Houston, TX (PRWEB) September 26, 2011
Recently released figures from the Texas Department of Public Safety show that more people were arrested during this year's Labor Day drunk-driving crackdown than last year – a figure that should serve as a reminder that impaired driving remains a serious problem in the state, Houston personal injury lawyer Brad Wyly said today.
"It's disturbing and unsettling to think that after so many public awareness campaigns over the years, people are still getting behind the wheel of cars after drinking too much," said Wyly, whose Houston personal injury law firm handles bodily injury and wrongful death lawsuits stemming from DUI crashes throughout Texas, including Galveston, Beaumont and Harris County. "There's no excuse for drunk driving, and every driver with a license knows it."
More than 2,000 drivers were arrested for DUI by Texas Highway Patrol officers during the three-week campaign surrounding the Labor Day holiday, according to a TxDPS press release issued this week. That number was up by nearly 200 from a year ago.
"I applaud our law enforcement officers for working overtime to get intoxicated motorists off the road," said Wyly. "Obviously, pulling over and jailing drunk drivers reduces the immediate dangers facing innocent motorists and passengers. However, we need to remember our society has a major social problem on their hands. That's not as easy to fix."
Fortunately, there are laws in Texas meant to protect the rights of victims who are injured or families who lose their loved ones in drunk-driving crashes, Wyly said.
Texas – along every with other state in the nation – has passed laws establishing that people are legally drunk if they have a blood alcohol concentration (BAC) of 0.08 or higher. There are also personal injury and wrongful death statutes that allow victims and their families to collect compensation for their injuries.
"An experienced drunk-driving attorney who is well-versed in personal injury and DUI laws can help injured people determine their legal options when a drunk driver causes them harm," said Wyly. "That's particularly important because insurance companies and opposing counsel will try their hardest to prevent victims from recovering the damages they are entitled to receive."
Insurance companies always start by offering drunk-driving victims the lowest settlement offers possible, Wyly said.
"Insurance adjustors frequently call accident victims while they are the most distressed and will press them to give a recorded or written statement about the accident," the Houston car accident lawyer explained. "That is all information that could later be used against injured individuals and could prevent them from collecting the full amount of money they deserve."
Typical defenses in a DUI accident lawsuit might be that the breath-testing equipment failed, or that the officer administering the breathalyzer test didn't know what they were doing, Wyly said.
"The good news for victims is that personal injury lawyers know what to expect, and they know how to use the law to beat them in court or during settlement negotiations," he said.
About Wyly Law Firm, P.C.
The Wyly Law Firm, P.C., is a Houston law firm that represents personal injury victims, including those injured in car, truck, motorcycle, bicycle or pedestrian accidents, throughout Houston and surrounding communities, including Harris County, Baytown, Pasadena, Galveston, Beaumont, Bellaire, Cloverleaf, Spring Valley, Missouri City, Aldine and Jersey City. The firm also handles insurance disputes and business law issues.
Attorney Brad T. Wyly, the firm's founder, is a skilled negotiator and lawyer. Wyly has extensive experience in personal injury cases, including claims involving complex accidents, catastrophic injuries and wrongful deaths. He has been named a Rising Star in Law & Politics magazine. To contact Wyly Law Firm, P.C., call (713) 574-7034 or use the firm's online form.
# # #