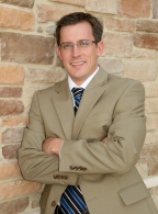 It's always fun for adults to find a way to embrace the playfulness of a holiday like Halloween. But that mischievous behavior is no excuse for them to drive away from a party when they've been drinking.
Houston, Texas (PRWEB) October 28, 2011
Halloween is a time for letting loose and having fun, but people should remember that any festivities involving alcohol need to be curtailed before getting behind the wheel of a car, Houston car accident attorney Brad T. Wyly said today.
"It's always fun for adults to find a way to embrace the playfulness of a holiday like Halloween. But that mischievous behavior is no excuse for them to drive away from a party when they've been drinking," said Wyly, who represents clients in personal injury claims and wrongful death lawsuits stemming from drunk-driving accidents in Houston, Galveston, Beaumont and throughout Harris County.
According to the National Highway Traffic Safety Administration (NHTSA), 48 percent of all highway fatalities in the nation on Halloween night in 2009 involved a driver or a motorcycle rider with a blood alcohol concentration (BAC) of .08 or higher, which is illegal in Texas and every other state.
Texas also has the highest number of drunk-driving fatalities in the country, and most auto wrecks occur near Houston, according to a recent article in the Bay Area Citizen. A total of 1,551 people died on Texas roadways in alcohol-related accidents in 2010.
In November, the Bay Area Council on Drugs & Alcohol will remember each person who lost their life in a drunk-driving crash last year by raising an American flag in their honor on a "Healing Field" in League City, which is located near Houston. The organization has been creating the Healing Field since 2007, and it is the only memorial of its kind in Texas.
"The field should serve as a stark reminder to everyone in the Houston area – and frankly, to everyone who sees it, no matter if they are from Texas or elsewhere – about the dangers of drunk driving, especially during holidays that fall outside of the normal Fourth of July, Thanksgiving, Christmas and New Year's Eve celebrations," Wyly said.
The Houston attorney applauds collaborations between the NHTSA and Texas law enforcement to crack down on drunk drivers during nontraditional holidays such as Halloween.
"The extra effort by police and highway patrol officers to identify and stop drunk drivers saves lives," he said. "But it's the driver himself or herself who is first responsible for preventing DUI accidents."
Wyly said there are simple steps that people can take in order to be safe on Halloween night, such as:

Planning a safe way to get home before any festivities begin;
Designating a sober driver ahead of time;
Taking a taxi, calling a sober friend or family member or using public transportation in order to get home safely; or
Contacting local law enforcement immediately if they see a drunken driver on the road.
"There is always a way for a drunk person to get home without driving a car, no matter what the circumstances," Wyly said. "They just need to take the initiative to be responsible. Until that happens, motorists and pedestrians across Texas will be vulnerable to deadly drunk-driving car crashes."
About Wyly Law Firm, P.C.
The Wyly Law Firm, P.C., is a Houston law firm that represents personal injury victims, including those injured in car, truck, motorcycle, bicycle or pedestrian accidents, throughout Houston and surrounding communities, including Harris County, Baytown, Pasadena, Galveston, Beaumont, Bellaire, Cloverleaf, Spring Valley, Missouri City, Aldine and Jersey City. The firm also handles insurance disputes and business law issues and disputes.
Attorney Brad T. Wyly, the firm's founder, is a skilled negotiator and lawyer. Wyly has extensive experience in personal injury cases, including claims involving complex accidents, catastrophic injuries and wrongful deaths. He was recently once again named a Rising Star in Law & Politics magazine. To contact Wyly Law Firm, P.C., call (713) 574-7034 or use the firm's online contact form.
###