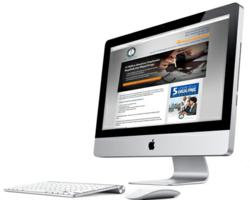 [My] USA Mobile Drug Testing franchise allows me to help people by positively impacting employees' health, safety and welfare.
Houston, Texas (PRWEB) July 09, 2012
USA Mobile Drug Testing provides mobile drug screening services for Houston-area businesses, including private companies, government employers, athletics departments and schools. Their certified compliance specialists help employers set up drug-free workplace programs and maintain compliance with Department of Transportation (DOT) regulations regarding workplace drug testing in Houston.
USAMDT offers a full suite of testing services, including oral fluid and urine tests, DNA testing, breathalyzer tests and 24/7 collection. Supervisor and employee training courses include education about proper procedures for drug and alcohol testing, handling workplace violators and recognizing the signs of drug abuse. They also offer comprehensive background check services to assist companies in finding the right people for the job.
As part of an initiative to help local businesses and employers find the information they need to establish a drug-free workplace, the new Houston franchise for USA Mobile Drug Testing is launching a blog, located on its website. It will include value-based articles that offer insight into a variety of topics related to drug abuse in the workplace and drug testing in Houston.
The new blog provides solutions that help businesses, safety managers and HR professionals maintain healthy work environments. Those regulated by the DOT will be able to find information about DOT compliance and DISA protocols. Other upcoming topics include the effects of drug and alcohol abuse on the workplace, tips for keeping employees safe, and the latest industry news.
The new USAMDT blog also offers advice for reducing workers' compensation claims and is a valuable resource for anyone looking to reduce absenteeism and increase productivity in the workplace.
The blog reflects the commitment of franchise owner Tona Trondsen to making Houston-area businesses safer for both employers and employees. She states, "My first passion is people. It may sound counter-intuitive, but owning a USA Mobile Drug Testing franchise allows me to help people by positively impacting employees' health, safety and welfare. Additionally, the companies' benefit by saving money and improving their corporate cultures. I chose Houston because it is my hometown, and it has such a wide variety of industries and an entrepreneurial spirit."
Visitors to the Houston USAMDT blog will be able to leave comments and questions and get answers related to drug testing in Houston, drug and alcohol abuse in the workplace and drug-free workplace programs. Consultations with certified specialists are available through the site.
About USA Mobile Drug Testing:
USA Mobile Drug Testing operates nationwide, and is a leading mobile drug testing company that offers drug testing in Houston and other cities. Their labs are certified by the Substance Abuse and Mental Health Services Administration, and their Compliance Specialists are certified with the C-USAMDT credential, one of the highest in the drug and alcohol testing industry.