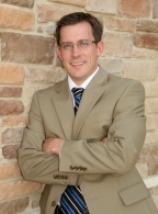 The problem is that some drivers see cyclists as nuisances instead of neighbors on the roads, and that's when accidents can happen.
Houston, Texas (PRWEB) November 16, 2011
A string of fatal bicycle accidents in the Houston area in recent weeks should serve as a reminder to both cyclists and drivers about the need to behave responsibly on the roads, Houston bicycle accident lawyer Brad T. Wyly said today.
The first two days of November were deadly for cyclists, according to reports from the Houston Chronicle and KHOU Channel 11. A 58-year-old Harris County man was riding a bike when he was struck from behind on a dark road on November 1, and a teenage cyclist was killed in a separate crash on November 2.
"These two bicycle accidents are tragedies, and sadly, they join dozens of others that occur in Texas every year," said Wyly, whose Houston personal injury law firm represents clients who have been injured in bicycle accidents in Houston, Galveston, Beaumont and Harris County. "Sadly too many cyclists are killed or severally injured on our roadways because drivers do not exercise proper caution while behind the wheel."
Forty-two Texas cyclists were killed in bicycle crashes in 2010, statistics from the Texas Department of Transportation show. That's a 13 percent decrease from 2009, when Texas had the third highest number of bicycle-car accident fatalities in the country, according to the National Highway Transportation Safety Administration. Overall, 630 cyclists died and 51,000 were injured in crashes across the U.S. in 2009, NHTSA reports.
"People do not always realize that cyclists have the same rights and responsibilities as every other driver on the roads," Wyly said.
"Drivers should view cyclists with the same respect as any other motorist or pedestrian," the Houston personal injury lawyer said. "The problem is that some drivers see cyclists as nuisances instead of neighbors on the roads, and that's when accidents can happen."
Aggressive driving is hardly the only cause of deadly accidents. Bicycle-car collisions often happen when a car is pulling out of an alley, parking lot or driveway and fails to see a cyclist. Other causes include distracted driving, speeding, and opening front doors without checking for oncoming cyclists.
"Cyclists are generally more likely to sustain life-threatening injuries in crashes with cars, trucks and other objects," Wyly said.
"That's because they have nothing protecting them from direct impact with a vehicle or the pavement when a collision occurs," he explained.
Head injuries are the most common type of injury associated with bicycle accidents, and 91 percent of bicyclists killed in 2009 were not wearing helmets, according to the Insurance Institute for Highway Safety.
Texas does not currently have a law requiring bicyclists to wear helmets. But helmets are a form of self-protection that every cyclist should invest in, according to Wyly.
When a wreck occurs, injured cyclists and their families may have grounds to file a lawsuit if another driver's reckless or careless actions caused the wreck.
"An experienced bike accident attorney can investigate who is at fault and advise victims of their legal options," Wyly said. "A successful negligence claim can provide much-needed compensation for families who are struggling to pay astronomical medical bills after a devastating crash."
But being safe is not only the responsibility of automobile drivers, Wyly cautioned.
"Just as drivers are responsible for driving safely on the roads, so are cyclists," the Houston accident attorney said. "Liability applies both ways, so it is crucial for every traveler to exercise care when they hit the roads."
About Wyly Law Firm, P.C.
The Wyly Law Firm, P.C., is a Houston law firm that represents personal injury victims, including those injured in car, truck, motorcycle, bicycle or pedestrian accidents, throughout Houston and surrounding communities, including Harris County, Baytown, Pasadena, Galveston, Beaumont, Bellaire, Cloverleaf, Spring Valley, Missouri City, Aldine and Jersey City. The firm also handles first party insurance claims and business law issues and disputes.
Attorney Brad T. Wyly, the firm's owner, is a skilled negotiator and lawyer. Wyly has extensive experience in personal injury cases, including claims involving complex accidents, catastrophic injuries and wrongful deaths. He has been named a Rising Star in Law & Politics magazine. To contact Wyly Law Firm, P.C., call (713) 574-7034 or use the firm's online form.
###