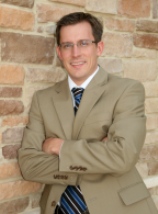 Scientific studies repeatedly show that some careless drivers frequently put everyone on the road at risk because they divert their attention from the highway to send a text message. What's most shocking is that this remains perfectly legal for most Texas
Houston, TX (PRWEB) July 12, 2011
A new comprehensive report on distracted driving underscores that it was misguided for Texas Gov. Rick Perry to veto a ban on texting behind the wheel, Houston auto accident lawyer Brad T. Wyly said today.
Released July 7, the Governors Highway Safety Association's review of more than 350 scientific studies on distracted driving concluded that "texting likely increases crash risk more than cell phone use." The report also recommended that states consider enacting a texting ban for all drivers.
"That's exactly what Texas would have had before the governor's veto last month — a law for all motorists that bans texting while driving," said Wyly, a personal injury attorney with the Wyly Law Firm, P.C. The firm handles motor vehicle accident cases in Harris County, Galveston, Beaumont and throughout the greater Houston metro area.
The GHSA report said that texting "probably increases crash risk more than cell phone use because texting requires both visual and manual distraction for a longer period of time than dialing a cell phone."
The report also cited statistics that 24 percent of motorists had texted while driving within the past 30 days, and 7 percent did it "fairly often or regularly."
"Scientific studies repeatedly show that some careless drivers frequently put everyone on the road at risk because they divert their attention from the highway to send a text message," Wyly said. "What's most shocking is that this remains perfectly legal for most Texas motorists."
Texas law does prohibit novice drivers under age 18 from texting while driving, but the bill Gov. Perry vetoed would have expanded that ban to cover all drivers regardless of age. GHSA statistics show that 13 percent of drivers between the ages of 18 and 24 text while driving every day, as compared to 2 percent of drivers between the ages of 30 and 59.
Last week's report from the GHSA indicates that 80 percent of Americans support a blanket ban on texting while driving for all age groups. Thirty-four states, plus the District of Columbia, already have such laws in place.
"Tragically, Texas remains behind the majority of U.S. jurisdictions when it comes to protecting innocent motorists from careless distracted drivers," Wyly said. "The lack of a texting-while-driving ban for people of all ages sends the message that it's OK to focus on something other than the road while operating a potentially lethal weapon — a car."
Wyly also said that he fears that the lack of a complete ban on texting while driving undermines the authority of the texting ban for the youngest drivers.
"I'm concerned that the teenagers covered by the current texting ban for drivers ages 16-18 will think the law is bogus because kids just a couple of years older can text and drive legally," the Houston lawyer said.
The July 7 report from the GHSA said the effects of texting on highway safety have been studied less than cell phones, but that's probably because texting has gained popularity only recently. However, the report cited four studies that showed that texting "increases the time that a driver's eyes are not on the road and also affects speed and lane-position variability."
"That means people who are texting aren't watching the traffic around them, and they aren't able to maintain their speed or even keep their vehicle in the proper lane," Wyly said.
That sort of inattention is bound to lead to accidents, ranging from fender-benders to wrecks causing serious injuries or even death.
"Until we can eliminate the hazard of distracted drivers from Texas highways, the best we can do is hold these reckless drivers accountable when their carelessness causes a crash," Wyly said.
He encouraged anyone injured in a Texas motor vehicle accident involving a distracted driver to contact a qualified Houston car crash lawyer.
About Wyly Law Firm, P.C.
The Wyly Law Firm, P.C., is a Houston law firm that represents personal injury victims, including those injured in car, truck, motorcycle, bicycle or pedestrian accidents, throughout Houston and the surrounding communities, including Harris County, Baytown, Pasadena, Galveston, Beaumont, Bellaire, Cloverleaf, Spring Valley, Missouri City, Aldine and Jersey City. The firm also handles business law issues and disputes.
Attorney Brad T. Wyly, the firm's founder, is a skilled negotiator and lawyer. Wyly has extensive experience in personal injury cases, including claims involving complex accidents, catastrophic injuries and wrongful deaths. He has been named a Rising Star in Law & Politics magazine. To contact Wyly Law Firm, P.C., call (713) 574-7034 or use the firm's online form.
###