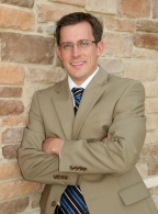 While drunk-driving deaths are dropping nationwide, they are on the rise in Texas. That's a problem this state must address.
Houston, TX (PRWEB) February 10, 2012
Reacting to recently released statistics, Houston car accident lawyer Brad T. Wyly today called for legislative action to combat the increase in drunk-driving deaths in Texas.
"While drunk-driving deaths are dropping nationwide, they are on the rise in Texas. That's a problem this state must address," Wyly said.
He is the owner of the Wyly Law Firm, P.C., a Houston personal injury firm that focuses on personal injury and wrongful death lawsuits involving car crashes and drunk driving.
"It is wrong for our state to walk away from the fact that it is losing more than 1,000 of its citizens every year in drunk-driving crashes," Wyly said.
Wyly pointed to the National Highway Traffic Safety Administration statistics released at the close of 2011. The statistics showed a 4.9 percent decline in alcohol-impaired driving fatalities nationally between 2009 and 2010. However, in Texas, DUI-related deaths rose by 0.5 percent from the prior year.
According to the NHTSA, there were 2,998 total traffic deaths in Texas in 2010, including 1,259, or 42 percent, that were alcohol-related. In 2009, there were 3,104 traffic fatalities in Texas, of which 1,253, or 40 percent, were related to alcohol consumption.
Texas has had the most drunk-driving fatalities in the nation in each of the last two years, according to the NHTSA.
"How can Texas legislators look at these statistics and not realize they need to take action?" Wyly said.
The Texas legislature took up several bills related to drunk driving in the 2011 session but passed only the Abdallah Khader Act. The new law increases the maximum penalty to 20 years in intoxication assault cases where the victim is left in a vegetative state. It also establishes a maximum penalty of one year in jail in misdemeanor DWI cases where a driver's blood-alcohol level is 0.15 or higher.
According to the Dallas News, the legislature failed to pass other bills that involved:

Deferred adjudication for first-time offenders to push them into treatment
Mandatory ignition interlock devices to stop intoxicated people from driving
License revocation after a second DWI conviction
Sobriety checkpoints to pull intoxicated drivers off the road.
"Our lawmakers need to reconsider these measures in the coming year, which could help to reduce drunk-driving accidents, injuries and deaths," Wyly said. "In the meantime, our law firm will continue to wage our battle against drunk drivers on behalf of their victims in the courts of Harris County and throughout Texas."
Drivers who cause injury or death through recklessness or negligence, such as in DUI accidents, can be ordered to pay compensation for monetary losses and physical and mental pain and suffering, Wyly said.
"Anyone hurt in a car wreck in which the other driver was charged with DWI should seek the advice of an automobile accident attorney experienced with drunk-driving cases," he said.
About Wyly Law Firm, P.C.
The Wyly Law Firm, P.C., is a Houston law firm that represents personal injury victims, including those injured in car, truck, motorcycle, bicycle or pedestrian accidents, throughout Houston and surrounding communities, including Harris County, Baytown, Pasadena, Galveston, Beaumont, Bellaire, Cloverleaf, Spring Valley, Missouri City, Aldine and Jersey City. The firm also handles business law issues and disputes.
Attorney Brad T. Wyly, the firm's owner, is a skilled negotiator and lawyer. Wyly has extensive experience in personal injury cases, including claims involving complex accidents, catastrophic injuries and wrongful deaths. He has been named a Rising Star in Law & Politics magazine. To contact Wyly Law Firm, P.C., call (713) 574-7034 or use the firm's online form.
###