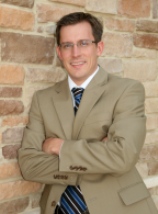 Too many insurance companies neglect the best interests of their policyholders – and the people harmed by their policyholders – in an effort to maximize their profits.
Houston, Texas (PRWEB) December 17, 2011
A recent Dallas Morning News report, showing that some of Texas' largest auto insurers have significantly higher-than-average complaint rates, underscores the importance of having legal counsel when dealing with insurance companies, Houston personal injury attorney Brad T. Wyly says.
"Too many insurance companies neglect the best interests of their policyholders – and the people harmed by their policyholders – in an effort to maximize their profits," said Wyly, whose Houston personal injury law firm, Wyly Law Firm, P.C., handles auto accident and first-party insurance claims.
Ten of the 25 largest auto insurers in Texas were the subject of the above-average number of complaints to the Texas Department of Insurance (TDI), The Dallas Morning News reported.
Lowball offers, claim denials, liability disputes and delayed claim processing were some of the subjects of the TDI complaints, according to the article.
Fred Loya Insurance and Old American County Mutual had the worst records, and they have each faced a TDI investigation, the newspaper said.
Wyly said that policyholders whose own insurance companies mishandle their claims can file breach of contract and bad-faith actions against their insurers in addition to submitting complaints to TDI. However, Houston auto accident victims who get the run-around from the at-fault drivers' insurance companies cannot file claims against the third party insurance companyunder Texas law, he said.
The newspaper article highlighted several stories of Texas auto accident victims whose claims were mishandled by companies that insured the at-fault drivers. Some of the cases dealt with low settlement offers or outright denials of responsibility.
"It's unfortunate that these people must be victimized twice – once by the negligent driver, and again by the at-fault driver's insurance company. It's also a shame that juries in Texas auto accident cases will never get to hear how horrible some of these insurers are," Wyly said.
He said the questionable practices by some Texas insurance companies underscore how important it is to have a skilled Houston auto accident attorney advocating your rights while working with the insurer and its adjusters in a car crash case.
"Attorneys know the games insurance companies like to play, and we also understand how to thwart their attempts to get out of paying what they are obligated to pay," Wyly said.
About Wyly Law Firm, P.C.
The Wyly Law Firm, P.C., is a Houston law firm that represents personal injury victims, including those injured in car, truck, motorcycle, bicycle or pedestrian accidents, throughout Houston and surrounding communities, including Harris County, Baytown, Pasadena, Galveston, Beaumont, Bellaire, Cloverleaf, Spring Valley, Missouri City, Aldine and Jersey City. The firm also handles first party insurance claims and business law issues and disputes.
Attorney Brad T. Wyly, the firm's founder, is a skilled negotiator and lawyer. Wyly has extensive experience in personal injury cases, including claims involving complex accidents, catastrophic injuries and wrongful deaths. He has been named a Rising Star in Law & Politics magazine. To contact Wyly Law Firm, P.C., call (713) 574-7034 or use the firm's online form.
###