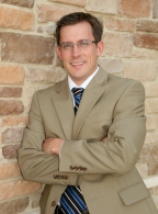 Since it is Motorcycle Safety Awareness Month in May, it's a good time for anyone behind the wheel of a car or the handlebars of a motorcycle to take a moment to consciously consider safe driving practices.
Houston, Texas (PRWEB) April 26, 2012
Houston motorcycle accident lawyer Brad T. Wyly today urged Texas motorcyclists and other drivers to focus on safely sharing the road during "Motorcycle Safety Awareness Month" in May.
"Many motorcycle accidents are caused by other drivers who fail to respect the fact that motorcyclists have all the same rights and privileges as any motor vehicle driver on Texas highways," said Wyly of Wyly Law Firm, P.C., a Houston personal injury firm.
"Since it is Motorcycle Safety Awareness Month in May, it's a good time for anyone behind the wheel of a car or the handlebars of a motorcycle to take a moment to consciously consider safe driving practices."
Motorcycle Safety Awareness Month is sponsored by the National Highway Traffic Safety Administration (NHTSA) each May. The goal is to teach motorists and motorcyclists to "share the road" with each other.
Wyly, whose firm represents Houston motorcycle accident victims in personal injury and wrongful death lawsuits, said he agrees with the NHTSA. Motorists must look out for and share the road with motorcycle riders, and motorcyclists must obey traffic laws by wearing DOT-compliant helmets and other protective gear, he said.
"Avoiding motorcycle accidents and car-motorcycle collisions is truly a shared responsibility," he said.
Wyly offered safety tips from the NHTSA and National Safety Council (NSC) for Motorcycle Awareness Month, saying that motorists should:

Allow greater following distance when behind motorcycles, which can stop quickly.
Check mirrors and blind spots for motorcycles before entering or exiting a lane of traffic.
Be extra cautious when in intersections. Most crashes happen because a motorist fails to see a motorcycle and then turns left in front of it.
Never ride beside a motorcycle in the same lane.
Meanwhile, Wyly said, motorcyclists should:
Avoid riding in poor weather.
Position their bike in the lane where it will not be in a motorist's blind spot.
Use turn signals for every turn or lane change.
Wyly said that wearing a helmet significantly reduces the risk of catastrophic head, brain and spinal cord injuries and could ultimately save a rider's life.
"If the crash leads to a legal claim, having worn a helmet may also protect your ability to recover full compensation for your injuries and losses," the Houston vehicle accident lawyer said.
Wyly explained that if another driver's negligence or recklessness causes a motorcycle wreck resulting in serious injury, a motorcyclist may seek compensation for medical expenses, vehicle damage, loss of work and pain and suffering.
However, Texas follows the law of comparative negligence, he said. This means that an accident victim's compensation can be reduced by their degree of fault.
"For instance, if a jury decided that not wearing a helmet led to 25 percent of a rider's injuries, then their compensation would be reduced accordingly," Wyly said.
Any motorcyclist injured in an accident caused by another should contact an experienced Houston motorcycle accident attorney, Wyly said.
"Every case is different, but every motorcyclist has rights, regardless of whether they were wearing a helmet when they were hurt," he said. "A lawyer who knows Texas law and the Texas courts can examine the case, explain available legal options and help to determine an appropriate course of action."
About Wyly Law Firm, P.C.
The Wyly Law Firm, P.C., is a Houston law firm that represents homeowner's and businesses in disputes with their insurance companies. The firm also represents personal injury victims, including those injured in car, truck, motorcycle, bicycle or pedestrian accidents, throughout Houston and surrounding communities, including Harris County, Baytown, Pasadena, Galveston, Beaumont, Bellaire, Cloverleaf, Spring Valley, Missouri City, Aldine and Jersey City.
Attorney Brad T. Wyly, the firm's owner, is a skilled negotiator and lawyer. Wyly has extensive experience in personal injury cases, including claims involving complex accidents, catastrophic injuries and wrongful deaths. He has been named a Rising Star in Law & Politics magazine. To contact Wyly Law Firm, P.C., call (713) 574-7034 or use the firm's online form.