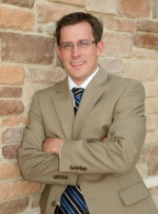 As admirable as Roadcheck is, it unfortunately cannot stop every negligent trucker from taking to the roads.
Houston, TX (PRWEB) June 10, 2011
Houston trucking accident attorney Brad T. Wyly says he is glad to see Texas law enforcement officers and safety inspectors hitting the highways this week to participate in a national campaign to promote safe commercial truck driving.
Roadcheck 2011, which is sponsored by the Commercial Vehicle Safety Alliance, is designed to reduce fatalities and injuries caused by truck crashes across North America. Law enforcement officials in Mexico and Canada have partnered with the U.S. in this week's campaign.
"The international participation in Roadcheck is really significant," says Wyly, whose Houston personal injury law firm, The Wyly Law Firm, P.C., handles truck-related personal injury and wrongful death lawsuits in Houston, Galveston, Beaumont, Harris County and surrounding areas.
"Each year thousands of commercial motor vehicles cross our borders," Wyly says. "The best way to prevent tragedy is to have extra eyes on the road to make sure those tractor trailers and 18-wheelers – and the people driving them – are operating according to the highest standards."
Texas has a bleak record when it comes to trucking accidents, Wyly points out. The most recent National Highway Traffic Safety Administration statistics show that, in 2008, large trucks were involved in 421 fatal crashes on Texas roads, accounting for 10.4 percent of the nation's deadly large truck crashes – the highest percentage in the country.
As part of Roadcheck, officials will stop trucks to check equipment, evaluate driver log books and verify all licenses and endorsements. They will also make sure drivers show no signs of impairment from drugs or alcohol.
"They're hitting all of the big trigger points," says Wyly, a Houston-Galveston native who has extensive experience representing clients injured in Texas trucking accidents.
"The most common causes of truck wrecks include driver fatigue, reckless driving, prescription and over-the-counter drug use and improper trailer loading," he says. "Checking those semi-trucks carefully can go a long way towards preventing deaths on the roads."
During last year's Roadcheck, Texas officials inspected 6,906 commercial motor vehicles, according to the state Department of Public Safety. Of that number, 25 percent of the vehicles were taken out of service because of serious safety violations that required immediate repair.
Also, 160 truck drivers were taken off the roads for violations such as not tracking their hours or driving with suspended, cancelled or expired licenses. Four other operators were removed for alcohol or drug violations, and another five were ticketed for not wearing seat belts.
"As admirable as Roadcheck is, it unfortunately cannot stop every negligent trucker from taking to the roads," says Wyly. "Luckily there are strict state and federal laws in place to regulate the trucking industry."
But those regulations can be complex for victims to understand, particularly when they are dealing with the lifelong implications of an injury or the grief that comes with losing a loved one in a truck accident, the Houston lawyer says.
"There are legal remedies available for those victims, but it's an intense undertaking, requiring extensive documentation," Wyly says. "Time can also be of the essence to avoid losing valuable evidence. But when people are coping with tragedy, they don't have time to focus on those details.
"A lawyer becomes an invaluable resource at that point. Victims and their families need to focus on rebuilding their lives and let the attorney do the heavy lifting."
About Wyly Law Firm, P.C.
The Wyly Law Firm, P.C., is a Houston law firm that represents personal injury victims, including those injured in car, truck, motorcycle, bicycle or pedestrian accidents, throughout Houston and surrounding communities, including Harris County, Baytown, Pasadena, Galveston, Beaumont, Bellaire, Cloverleaf, Spring Valley, Missouri City, Aldine and Jersey City. The firm also handles business law issues and disputes.
Attorney Brad T. Wyly, the firm's founder, is a skilled negotiator and lawyer. Wyly has extensive experience in personal injury cases, including claims involving complex accidents, catastrophic injuries and wrongful deaths. He has been named a Rising Star in Law & Politics magazine. To contact Wyly Law Firm, P.C., call (713) 574-7034 or use the firm's online form.
# # #