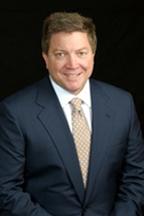 At least 250 Zoloft Birth Defects lawsuits have been consolidated in the multidistrict litigation
Houston, Texas (PRWEB) February 12, 2013
In a Pre-trial order, the U.S. District Court Judge recently announced that the first trial for Zoloft birth defect lawsuits will be heard in September of 2014. The suit alleges birth defects were caused by the Pfizer drug Zoloft, an antidepressant of the selective serotonin reuptake inhibitor (SSRI) class,. At least 250 Zoloft Birth Defects lawsuits have been consolidated in the multidistrict litigation, (MDL 2342) In Re: Zoloft (Sertraline Hydrochloride) Products Liability Litigation in the United States District Court for the Eastern District of Pennsylvania. Including the approximately 70 additional Zoloft Birth Defects lawsuits filed in state courts in Illinois, Missouri, New York, Pennsylvania, and West Virginia, more than 320 lawsuits have been filed.
In July of 2012 Sean Tracey, a Houston personal injury attorney and partner in The Tracey Law Firm, was appointed to a leadership position for the Zoloft MDL (Multi District Litigation), due in part to his triumph over the Paxil. In the Paxil case Sean represented the family of a three-year-old Pennsylvania boy who was born with a defect in his aorta that restricted blood flow to his lungs. The defect allegedly stemmed from his mother's use of Paxil in 2005 when she was pregnant. The Plaintiffs' Executive Committee (PEC) consists of four court-appointed attorneys who will meet and make strategic decisions on behalf of the numerous Plaintiff law firms involved in this litigation.
Judge Rufe ordered that proposals for the selection of the Initial Discovery Group Cases were to be submitted by January 11, 2013 and that by March 15, 2013, both parties were to submit proposals for the selection of the Trial Pool Cases. The MDL was established in April 2012 with plaintiffs alleging that taking the anti-depressant Zoloft during pregnancy causes birth defects. Zoloft, which is classified as a selective serotonin reuptake inhibitor (SSRI), is manufactured by drug manufacturing giant Pfizer.
Sean Tracey is a board certified Personal Injury and Civil Trial Lawyer with over 20 years of experience representing the injured. He and his team of attorneys have the necessary experience to provide you with the highest quality of legal representation.