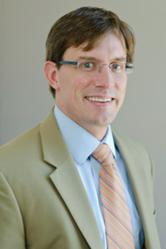 Trucking companies operating in the area should be aware of and concerned about the losses everyone suffers in these accidents.
Houston, TX (PRWEB) July 19, 2012
Houston truck accident attorney Brad T. Wyly today urged commercial motor vehicle drivers and companies operating in the Eagle Ford Shale region to contribute to traffic safety and the upkeep of local roads following a spike in fatal truck accidents.
"The glut of traffic in the Eagle Ford Shale boom has led to an alarming increase in fatal accidents involving tractor-trailers and other commercial motor vehicles," said Wyly, the founding partner of the Houston personal injury firm, Wyly Law Firm, P.C.
"Trucking companies operating in the area should be aware of and concerned about the losses everyone suffers in these accidents," he continued. "They have an obligation to mitigate damage done to roads by their trucks and to ensure that their drivers are operating safely as they travel the region's roads."
More than a dozen counties in the Eagle Ford Shale region have been inundated with traffic as oil and gas drilling has taken off, according to the San Antonio Express-News. The result has been a sharp increase in fatal crashes involving commercial motor vehicles.
Twelve people have died in accidents in Karnes County in the last six month, the newspaper said. LaSalle County has had a 418 percent increase in commercial motor vehicle crashes since drilling began in 2008, and McMullen County has a 1,050 percent increase in wrecks involving tractor-trailers.
The newspaper cited a variety of factors contributing to the increase in wrecks involving heavy trucks, 18-wheelers and other commercial vehicles, stating: "It's fatigued drilling workers driving home after a long shift, sometimes on unfamiliar roads. It's people in a hurry. It's not paying attention. It's bad roads."
Wyly said fatigued driving by truckers is among the greatest concerns.
"We would hope that the fast pace of booming business in the Eagle Ford Shale area does not tempt drivers or their companies to disregard federally mandated rest and idle time requirements for drivers," he said. "But we know that sleepy and fatigued drivers cause accidents in the trucking industry."
The veteran Houston truck accident attorney said trucking companies and/or oil and gas companies should take responsibility for better maintenance of roads built for new drilling sites and support areas.
Wyly's firm investigates truck and commercial vehicle accidents in the Houston, Galveston, Beaumont and Harris County areas and across Texas in preparation of personal injury and wrongful death lawsuits on behalf of people hurt in these crashes.
"Business interests do not negate the rights of people harmed in truck accidents," Wyly said. "Anyone hurt in a collision caused by a tractor-trailer or another commercial motor vehicle in the Eagle Ford Shale region, or anywhere in Texas, should consult an experienced Texas truck accident lawyer about their rights."
About Wyly Law Firm, P.C.
The Wyly Law Firm, P.C., is a Houston law firm that represents personal injury victims, including those injured in car, truck, motorcycle, bicycle or pedestrian accidents, throughout Houston and surrounding communities, including Harris County, Baytown, Pasadena, Galveston, Beaumont, Bellaire, Cloverleaf, Spring Valley, Katy, Sugarland, Pearland, Missouri City, Aldine and Jersey City. The firm also represents people and small businesses against their insurance companies.
Attorney Brad T. Wyly is a skilled negotiator and lawyer. Wyly has extensive experience in personal injury cases, including claims involving complex accidents, catastrophic injuries and wrongful deaths. He has been named a Rising Star in the Texas legal community numerous times by Law & Politics magazine.
The firm's office is located at 4101 Washington Ave., Houston, TX 77007 (local phone (713) 574-7034). To contact Wyly Law Firm, P.C., call (713) 574-7034 or use the firm's online form.