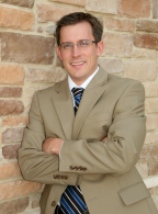 We can help homeowners review their policy now, and if they have to file a claim and are not satisfied with their insurer's response, we will fight for them.
Houston, TX (Vocus/PRWEB) April 11, 2011
Forecasters' prediction of an active hurricane season should serve as a reminder to Texans and other Gulf Coast residents to review and, if necessary, upgrade their insurance policies to ensure they are properly covered, Houston hurricane insurance claims attorney Brad T. Wyly said today.
The combined forecast of three organizations – AccuWeather, the Colorado State University Tropical Meteorology Project and Weather Services International – has called for 15-17 named storms this year, with three to five of them becoming major hurricanes. The group says there is a 48 percent chance of a major hurricane strike between the Florida panhandle and Brownsville, Texas.
Hurricane season runs from June 1 to November 30.
"Homeowners and business owners need to understand everything covered by their insurance policies, so they know what help they are due when their need is greatest," said Wyly, the owner of Wyly Law Firm, P.C., a Houston personal injury and insurance claims firm.
"Insurance firms make money by paying a little as possible when claims are filed," Wyly warned, "and they are already prepared to say 'no.'"
Wyly and his firm represent many clients in the Harris County, Galveston and Beaumont areas who are still owed insurance claims in the wake of Hurricane Ike, which hit the Texas coast in September 2008.
"Homeowners particularly need to be aware that flood insurance must be purchased separately from a homeowner's policy," Wyly said. "Flooding and water damage are often the main sources of damage in a hurricane, and it's very important to have flood insurance to make sure you are fully covered for any and all water damage."
Insurance companies are much more responsive to policy holders who have legal representation, Wyly said.
"Even after a person takes the proper steps to insure their self, policy language can be confusing to most people," he said. "We can help homeowners review their policy now, and if they have to file a claim and are not satisfied with their insurer's response, we will fight for them."
"At the Wyly Law Firm, we stand ready to make sure Texas homeowners and businesses who suffer losses receive the full amount of damage compensation that they have paid for and that insurance companies have contracted to pay them."
About Wyly Law Firm, P.C.
The Wyly Law Firm, P.C., is a Houston law firm that represents individuals and small businesses first-party insurance claims and natural disaster / hurricane claims. The firm also represents personal injury victims, including those injured in car, truck, motorcycle, bicycle or pedestrian accidents, throughout Houston and surrounding communities, including Harris County, Baytown, Pasadena, Galveston, Beaumont, Bellaire, Cloverleaf, Spring Valley, Missouri City, Aldine and Jersey City.
Attorney Brad T. Wyly, the firm's founder, is a skilled negotiator and lawyer. Wyly has extensive experience in personal injury cases, including claims involving complex accidents, catastrophic injuries and wrongful deaths. He has been named a Rising Star in Law & Politics magazine. To contact Wyly Law Firm, P.C., call (713) 574-7034 or use the firm's online form.
###