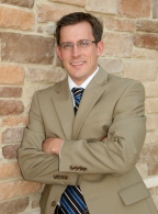 You want to believe that your insurance company will pay the full value of your homeowners' claim or your business claim, but unfortunately, that's not always the case.
Houston, Texas (PRWEB) July 28, 2011
According to a recent AccuWeather report, the most active part of the Atlantic hurricane season is yet to come, "and all indications are that August and September should be very busy."
That means Texas homeowners and businesses should use the present time to review and comprehend their insurance coverage, says Houston lawyer Brad T. Wyly.
"As thousands of Texans know from recent experience, hurricanes and tropical storms can cause devastating damage to residential and commercial property," says Wyly, an experienced Houston first-party insurance claims lawyer and the founder of Wyly Law Firm, P.C.
"That's why it's important to be proactive in protecting your rights and to review your insurance policy before a natural disaster strikes. You need to understand the coverage you are entitled to receive and what you will need to do to make sure your insurance company fulfills its contractual obligation to pay for your storm-related losses."
AccuWeather has predicted 15 named storms for 2011, including eight hurricanes and four "major" hurricanes. The forecaster cited this summer's unusually warm sea surface temperatures and low barometric pressure over the Atlantic basin as conditions giving rising to a potentially active tropical cyclone season in the months ahead.
Wyly points out that Hurricane Ike, one of the deadliest and costliest storms in U.S. history, slammed into the Texas coast in September of 2008. His Houston law firm has represented numerous clients in Harris County, Galveston and surrounding areas who are still owed Hurricane Ike insurance claims for damages inflicted by the storm.
"You want to believe that your insurance company will pay the full value of your homeowners' claim or your business claim, but unfortunately, that's not always the case," Wyly says. "Insurance companies often try to pay as a little as possible or make filing and collecting your claim as difficult as possible."
Wyly says homeowners and businesses can benefit from having an attorney conduct an independent review of their insurance policies. This can help policyholders understand the extent of wind, water, mold, mud and other damages that are covered under their policy. It can also help them understand the process of filing a claim, including what proof of damages they will need to provide and the duty of the insurance claims adjuster to investigate their damages.
If a storm hits, a qualified Texas first-party insurance claims attorney can assist homeowners and businesses in dealing with their insurers, which may including filing a lawsuit, Wyly says.
"If an insurance company unreasonably denies or delays paying your claim, or if they engage in other forms of bad-faith insurance practices, the policy holder may be entitled to damages," Wyly says. "Fortunately, Texas law provides protections and remedies when policyholders are wronged. That's why it's important to know your legal options."
About Wyly Law Firm, P.C.
The Wyly Law Firm, P.C., is a Houston law firm that represents home and business owners in first party insurance disputes and personal injury victims, including those injured in car, truck, motorcycle, bicycle or pedestrian accidents, throughout Houston and surrounding communities, including Harris County, Baytown, Pasadena, Galveston, Beaumont, Bellaire, Cloverleaf, Spring Valley, Missouri City, Aldine and Jersey City. The firm also handles business law issues and disputes.
Attorney Brad T. Wyly, the firm's founder, is a skilled negotiator and lawyer. Wyly has extensive experience in personal injury cases, including claims involving complex accidents, catastrophic injuries and wrongful deaths. He has been named a Rising Star in Law & Politics magazine. To contact Wyly Law Firm, P.C., call (713) 574-7034 or use the firm's online form.
###