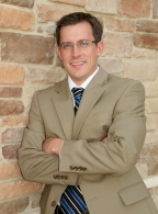 Understanding what your insurance policy does and does not cover is the first step toward ensuring you get the help you need after you've suffered property damage.
Houston, Texas (PRWEB) March 29, 2012
Houston residential insurance claims attorney Brad T. Wyly said today that the arrival of spring's severe weather season earlier this month should prompt local residents to review their homeowners' insurance policies.
As Houston's FOX 26 reported, severe storms knocked out windows and damaged trees across the Houston area on March 20, the first official day of spring. Both Harris and Brazoria counties endured tornado warnings as the storms blew through Southeast Texas.
"No one wants to see storm damage happen, but as these storms showed, it does happen in Texas. One of the best ways for homeowners to prepare is to review and, if necessary, upgrade their insurance policies," said Wyly, a Houston first-party insurance claims lawyer with the Wyly Law Firm, P.C.
"Understanding what your insurance policy does and does not cover is the first step toward ensuring you get the help you need after you've suffered property damage," Wyly said.
Severe weather occurs most often between March and June in Texas, according to the National Weather Service. Spring weather systems that produce severe thunderstorms and tornadoes also bring lightning, large hail, flash flooding and downbursts, each of which can be damaging. Hurricane season generally runs from June 1 to November 30.
Wyly said homeowners living in Texas' flatlands should consider buying flood insurance, which must be purchased separately from homeowners' insurance.
"Harris County, in particular, considers flooding to be the area's top natural disaster threat," said Wyly, whose firm helps clients with business property insurance issues and residential property insurance claims from the Harris County, Houston, Galveston and Beaumont areas.
"If you do not have flood insurance, then there's a chance that any water damage your property sustains, whether it's caused by high winds or a lightning strike that leaves a hole in your roof, will invariably be called 'flood damage' by your insurance company," he said. "You could be told that you are not covered."
Before contracting for any repair work after a damaging storm, it is important to know what your insurance covers, he said. The policy holder should know what deductibles are stipulated by the policy and what other procedures are required to initiate a claim.
Wyly said disputes between policy holders and insurance companies are common in the wake of natural disasters. He said that insurers tend to respond better when policy holders have legal representation.
"Insurance companies will avoid paying a claim or paying a full claim at any opportunity," he said. "Any deviation from the requirements of your policy can provide the excuse that they'll seize upon."
The Wyly Law Firm reviews policies for clients and assists them in the pursuit of first-party insurance claims.
"We fight for our clients against a variety of bad-faith practices that, unfortunately, are all too common in the insurance industry," Wyly explained.
"We can ensure that a homeowner or a business receives the compensation for property damage that they have paid for. But it's easier on the home or business owner from the start if they're familiar with their insurance policy and know what they should receive."
About Wyly Law Firm, P.C.
The Wyly Law Firm, P.C., is a Houston law firm that represents Texas homeowners and businesses in disputes with their insurance companies. The firm also represents personal injury victims, including those injured in car, truck, motorcycle, bicycle or pedestrian accidents, throughout Houston and surrounding communities, including Harris County, Baytown, Pasadena, Galveston, Beaumont, Bellaire, Cloverleaf, Spring Valley, Missouri City, Aldine and Jersey City.
Attorney Brad T. Wyly, the firm's founder, is a skilled negotiator and lawyer. Wyly has extensive experience in personal injury cases, including claims involving complex accidents, catastrophic injuries and wrongful deaths. He has been named a Rising Star in Law & Politics magazine. To contact Wyly Law Firm, P.C., call (713) 574-7034 or use the firm's online form.