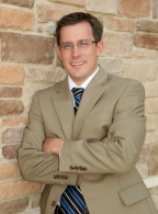 Issues arise when the insurance company, after sending out an adjuster, agrees to pay only part of the claim or rejects the claim outright.
(PRWEB) January 17, 2012
Powerful storms, including a reported tornado, swept through Houston and its surrounding areas last week, causing damage to homes and businesses that may be covered through individual insurance policies, says Houston attorney Brad T. Wyly.
Unfortunately, Wyly says, too many of these first-party insurance claims will lead to disputes between home and business owners and their insurance companies.
"After a natural disaster strikes, such as a storm, tornado or hurricane, you expect your insurance company to do what the policy says they'll do and pay full value on your claim," Wyly says. "However, insurance companies make money by minimizing the amount of money they pay to settle claims. In too many cases, that means they will unreasonably delay or deny claims.
"If that occurs to you in the aftermath of these terrible storms, it's important to seek the help of a first-party insurance claims lawyer who has experience with handling these types of disputes and who is committed to protecting the rights of insured parties," said Wyly, whose Houston law firm evaluates business / commercial property first-party insurance claims and residential / homeowners claims.
According to the Houston Chronicle, homes and businesses throughout the Houston region were hit hard last week by storms that dumped up to four inches of rain overnight in parts of Harris County and nearly seven inches in spots near Sugar Land.
In addition to rain and flooding, the storms also brought strong wind gusts, including a tornado packing 95 mph winds that touched down briefly in the Mission Bend community southwest of Houston on January 9, the Chronicle reported.
If the hail, strong winds, flooding or falling branches and other debris from the storms harmed an insured's residential and / or business properties, the insured may have already filed a claim for compensation. The terms of the policy will control what is covered, Wyly said.
A Texas insurance company must acknowledge the claim within 15 days of receiving it. In most cases, the insurer will then send a claims adjuster to inspect and evaluate the damage, Wyly said. If the insurer accepts the claim, the company must pay within five days of acceptance.
"Issues arise when the insurance company, after sending out an adjuster, agrees to pay only part of the claim or rejects the claim outright," Wyly said. "There are also cases where the insured party waits weeks, months – even years – for the company to pay the claim. When you're dealing with the need to make immediate repairs to your home or business, a lengthy delay can be extremely frustrating."
According to the Houston first-party insurance claims attorney, Texas law entitles policyholders to penalty payments if an insurance company fails to meet required deadlines.
If the company fails to attempt to reach a fair and reasonable settlement of a first-party insurance claim, then the policyholder may be entitled to bring a bad-faith insurance practices lawsuit against the company under the Texas Insurance Code, Wyly added.
"The bottom line is that insurance companies have a legal duty to deal with their policyholders in good faith, whether you are a residential property owner or a business property owner," Wyly said. "When the company fails to fulfill that duty, the law entitles you to relief."
About Wyly Law Firm, P.C.
The Wyly Law Firm, P.C., is a Houston law firm that represents home and business owners in first party insurance disputes and personal injury victims, including those injured in car, truck, motorcycle, bicycle or pedestrian accidents, throughout Houston and surrounding communities, including Harris County, Baytown, Pasadena, Galveston, Beaumont, Bellaire, Cloverleaf, Spring Valley, Missouri City, Aldine and Jersey City. The firm also handles business law issues and disputes.
Attorney Brad T. Wyly, the firm's founder, is a skilled negotiator and lawyer. Wyly has extensive experience in personal injury cases, including claims involving complex accidents, catastrophic injuries and wrongful deaths. He has been named a Rising Star in Law & Politics magazine. To contact Wyly Law Firm, P.C., call (713) 574-7034 or use the firm's online form.
###