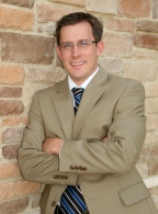 Insurance companies have statistics to tell them what they can expect to pay in claims. When they are confronted with unusual years for claims, like 2011, they tend to balk.
Houston, Texas (PRWEB) March 01, 2012
Houston first-party insurance claims lawyer Brad T. Wyly said today that damaging natural disasters in Texas last year will likely cause business and home owners to face ongoing insurance claim disputes in 2012.
Wyly reacted to a recent statement by the Insurance Council of Texas. The Council said 2011 proved to be the costliest year for wildfires in Texas. It also was an above-average year for damaging storms.
Wyly's law firm evaluates business / commercial property first-party insurance claims and residential / homeowners' claims. He said insurance companies often try to minimize claim payments when the volume and variety of claims increase.
"Insurance companies have statistics to tell them what they can expect to pay in claims. When they are confronted with unusual years for claims, like 2011, they tend to balk," Wyly said.
"We expect homeowners and businesses to spend too much time in 2012 fighting insurers," he said. "Insurers are busy and worried about their own losses. So, they tend to delay payment, try to pay out too little, obscure the details of insurance policies and engage in other bad-faith insurance practices."
Through the course of 2011, Texans dealt with damaging tornadoes, wildfires, floods, hailstorms, drought and a damaging freeze.
"We escaped the wrath of hurricanes and had fewer tornadoes, but the lack of rainfall extended the drought in many areas of the state" in 2011, said Mark Hanna, a spokesman for the Insurance Council of Texas. "That led to record wildfires, which I don't think we will soon forget."
Six of the top 10 largest fires in Texas history all occurred in April 2011, according to the Insurance Council. The costliest wildfire in Texas history erupted on Labor Day weekend in Bastrop County, the Council said. It resulted in two deaths and 1,600 homes destroyed by fire. Insured losses were set at $325 million.
Three separate storm systems caused wide-spread damage in the Dallas-Fort Worth area in April. Each storm spawned tornados, large hail and hurricane-force winds resulting in damage from Denton to Hillsboro. On April 24, the costliest hailstorm in Abilene's history occurred when softball-size hail fell, according to the Council.
The Council also pointed out that a brutal cold front hit El Paso on February 2, 2011. The front resulted in burst water pipes in residences, businesses and water mains throughout the city.
"There are likely several thousand Texas first-party insurance claims now being processed across the state," Wyly said. "The insurance problems that follow are likely to be wide-ranging.
"Business owners especially need to guard against being short-changed in claim payments for losses from business interruptions, cancelled contracts, payroll impacts, clean-up or demolition costs and other losses," he said.
"Unfortunately, a homeowner with property damage is more likely to see an outright rejection or denial of an insurance claim because they are expected to have fewer resources to fight a negative response."
Wyly said businesses and homeowners don't have to tolerate such treatment.
"Our law helps Texans fight for proper responses to first-party insurance claims involving residential property damage, commercial property losses and natural disaster claims," the veteran attorney said. "We know how to deal with uncooperative insurance companies, and we can help you get your insurance company to pay the full value of your claim."
About Wyly Law Firm, P.C.
The Wyly Law Firm, P.C., is a Houston law firm that represents homeowners and business owners in disputes with their insurance companies. The firm also represents personal injury victims, including those injured in car, truck, motorcycle, bicycle or pedestrian accidents, throughout Houston and surrounding communities, including Harris County, Baytown, Pasadena, Galveston, Beaumont, Bellaire, Cloverleaf, Spring Valley, Missouri City, Aldine and Jersey City.
Attorney Brad T. Wyly, the firm's owner, is a skilled negotiator and lawyer. Wyly has extensive experience in personal injury cases, including claims involving complex accidents, catastrophic injuries and wrongful deaths. He has been named a Rising Star in Law & Politics magazine. To contact Wyly Law Firm, P.C., call (713) 574-7034 or use the firm's online form.
###