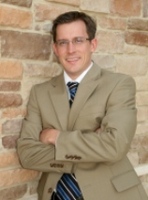 Where there may have been negligence that led to injury and death, our firm sides with the individual consumer.
Houston, Texas (PRWEB) February 17, 2010
The unfolding story surrounding recalls related to faulty design in several Toyota vehicles is alarming in its implications for the automobile manufacturer, says Houston personal injury attorney Brad T. Wyly.
"Toyota has long been held up as one of the world's premier automobile manufacturers, but over the last several weeks we've seen a new report just about every day about safety issues," said Wyly, who represents individuals injured in motor vehicle accidents. "Certainly more investigation will be necessary, but the legal implications for the company, in terms of liability, have yet to be fully tallied."
Toyota, the world's No. 1 carmaker in terms of sales, has recalled 8.5 million vehicles worldwide since October for problems linked to scores of deaths in the United States.
The Associated Press reported on Feb. 15 that the government has received new complaints that bring to 34 the number of deaths in Toyota vehicles since 2000 allegedly linked to a sudden acceleration in some models.
Several Toyota cars may have design flaws that cause accelerators to stick, according to various news reports. The company halted production at five plants in North America so its workers could repair the recalled vehicles.
President Akio Toyoda acknowledged in an opinion piece published in The Washington Post on Feb. 9 that the company had "failed to connect the dots" between sticky accelerators in Europe identified as early as December 2008 and those in the U.S. that culminated in the massive recalls.
"Clearly, Toyota should be held to answer if its actions or rather inactions, in correcting the acceleration problems are to blame for these fatalities and other injuries" said Wyly, whose firm handles claims for clients injured in automobile accidents and as a result of defective products. "Where there may have been negligence that led to injury and death, our firm sides with the individual consumer."
About Wyly Law Firm
The Wyly Law Firm, P.C., based in Houston, is committed to representing people throughout Texas who have been hurt in a car, truck or motorcycle accident or who have suffered a construction or workplace injury. The firm handles cases in Houston and the surrounding communities, including Baytown, Harris County, Pasadena, Galveston and Beaumont. The firm also handles business law issues and disputes.
Attorney Brad T. Wyly, the founder of the firm, is a skilled negotiator and lawyer. Wyly has extensive experience in personal injury cases, including claims involving complex accidents, catastrophic injuries and wrongful deaths. He was named a Rising Star in Law & Politics magazine in 2005 and 2006.
To contact Wyly Law Firm, P.C., call 713.574.7034, or reach the firm through the electronic contact form at the firm's Web site: http://www.wylylawfirm.com/.
###