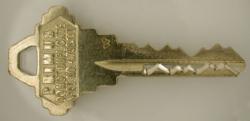 Better Safe than Sorry
Houston, TX (PRWEB) November 07, 2012
Experienced Houston locksmith will candidly admit better security at home and at the office will often come with an equally higher price tag. Of course there are simple things that can help as security conscious behavior that cost virtually nothing but still help improve overall security. However, when it comes to the technical aspects of security such as locks, lighting, fences and alarms, the more sophisticated and resilient a tool, the more expensive it will be.
This is why one must not summarily dismiss the idea of installing high security locks. High security locks from a reputable firm who can in the long term save time and frustration a lot more than their cost when compared to the foiled and deterred break ins.
Any discussion on high security locks must almost by default commence with a discussion on one of the most popular high security locks: the deadbolt lock. That said, deadbolt locks are not all of equal strength or reliability. High security deadbolt locks are specifically built to withstand much more powerful impacts than ordinary deadbolt locks would. The one main thing that distinguishes an ordinary dead bolt lock from a high security dead bolt lock is the throw. The longer the throw of the lock, the more difficult it is to force the lock open. Do not go for any deadbolt lock that has a throw of less than one inch.
The other important characteristic of a deadbolt lock is the strike box. As a basic standard, all deadbolt locks come with a strike plate which is fitted onto the door frame and is where the throw goes in when the door is locked. A strike box is included as part of a high security deadbolt and is fitted into the door with the strike place screwed right above it to hold it in place. Without a strike box, even through you may have a long throw deadbolt lock, external pressure on the door can force the lock's throw to splinter the wood for instance. The strike box ensures this does not happen that easily. The screws used to hold all parts of the lock setup must also be longer than the ordinary and a minimum of three inches is the recommended length.
Another type of high security lock is the multi point lock. Usually, locks are fitted close to the center of the door. Multi point locks are as the name suggests, a lock that is controlled with a single lever but that in actual sense has several locks that lock into position at the top, middle and lower part of the door and thus providing a more firm hold of the door onto the door frame.
Then there are keyless security locks which are often mechanically deadbolt locks but that are operated electronically either using a combination or a biometric feed such as a finger print or an eye scan. These are the most expensive and most sophisticated and the good thing is that being electronic they can easily integrate into the building's electronic alarm system. Letting a locksmith know that you are specifically looking for a high security lock is important so they can provide guidance on which ones are best for security and cost. For more information contact Houston Locksmith