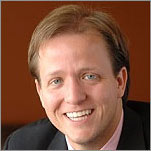 Our sincere hope is that getting back to business in the Gulf doesn't lead to business as usual when it comes to the safety of offshore workers.
Houston, TX (Vocus/PRWEB) March 11, 2011
Oil companies will need to do a better job of protecting their offshore workers when deep-water drilling resumes this month in the Gulf of Mexico, Houston maritime attorney Kurt Arnold said today.
Arnold spoke in reaction to last week's approval of the first deep-water drilling permit since the April 20 BP Deepwater Horizon oil rig disaster, which killed 11 offshore workers, injured several others and triggered the largest oil spill in U.S. history.
According to The Houston Chronicle, Noble Energy will begin the drilling later this month in its Santiago prospect about 70 miles southeast of Venice, Louisiana – where the company had been drilling before federal officials imposed a five-month moratorium.
"Our sincere hope is that getting back to business in the Gulf doesn't lead to business as usual when it comes to the safety of offshore workers," said Arnold, a partner in the Houston maritime law firm of Arnold & Itkin LLP, which is currently representing several Transocean workers who were injured in the Deepwater Horizon fire and explosion.
"New regulations are aimed at ensuring workplace safety for oil workers, and it's going to be up to oil companies to follow those rules and up to federal officials to make sure companies comply," Arnold said. "We can't go back to the way it was before."
In an editorial piece in The Houston Chronicle, the director of the Bureau of Ocean Energy Management, Regulation and Enforcement said the permit had been issued because Noble Energy had "successfully demonstrated that it could drill its deep-water well safely and that it was capable of containing a subsea blowout if it were to occur."
According to The Washington Post, new safety regulations will require oil and gas exploration companies to have in place specific procedures that are intended to prevent a well blow-out, such as the one that occurred with the Deepwater Horizon.
As the newspaper reported, a new workplace safety rule will also require drill operators to have programs in place to identify and address hazards as well as safety procedures and strategies for all phases of drilling, "from well design and construction to operation, maintenance and decommissioning."
Jason Itkin, a Houston maritime lawyer and partner of Arnold & Itkin, said the burden will be on oil and gas exploration companies to follow the new rules and avoid the type of corner-cutting that jeopardizes offshore workers' lives.
"Before last April, there was a culture of putting profit before safety, and we can never return to that culture," Itkin said. "Offshore workers need to get back to drilling because they need the work. What they don't need is another tragedy."
About Arnold & Itkin LLP
The maritime accident lawyers at Arnold & Itkin LLP, a personal injury law firm based in Houston, Texas, understand the complexities and legalities of maritime law and have a successful track record of verdicts and settlements in favor of maritime workers. The law firm provides legal guidance on all aspects of maritime law and the benefits offshore workers are entitled to under the Jones Act, the Death on the High Seas Act, the principle of maintenance and cure, or the Longshore and Harbor Workers' Compensation Act.
Arnold & Itkin LLP handles maritime claims at port cities along the Gulf Coast in Texas, Louisiana, Mississippi and Alabama. The firm can be contacted toll free at (866) 222-2606 or through its website.
###