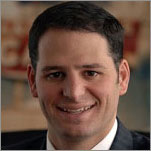 Employers owe it to shipyard workers to take a close look at this guidance from OSHA and, more importantly, to follow this guidance.
Houston, TX (PRWEB) May 05, 2011
The Houston maritime accident and injury lawyers of Arnold & Itkin LLP today encouraged shipyard employers and workers to review new guidance on rigging injury prevention from the federal agency charged with overseeing workplace safety.
The recently issued Safety and Health Injury Prevention Sheet (SHIPS) on rigging from the Occupational Safety and Health Administration (OSHA) provides information about common causes of falls, shocks, amputations, crushing injuries and fatalities in the maritime industry.
It also explains steps that shipyard employers can take to prevent such catastrophic injuries from occurring when workers use ropes and cables for the handling of heavy cargo and equipment.
"Riggers and others in the maritime industry know that even the slightest mistake or lapse in judgment in rigging operations can lead to tragedy," said Kurt Arnold, an experienced Houston maritime injury attorney and co-founder of Arnold & Itkin LLP.
"That's why it's important for employers to review this injury prevention sheet from OSHA and to work with shipyard employees on establishing and executing procedures that avoid rigging accidents," Arnold said.
The Houston maritime attorneys of Arnold & Itkin LLP have a history of representing injured shipyard and offshore workers as well as pushing for safer practices in and around shipyards, docks and warehouses and aboard tankers, trawlers, barges, oil rigs and oil platforms, specifically in the Gulf Coast region's maritime industry.
"Negligent or reckless indifference to proper safety measures too often leads to unsafe conditions and practices and exposes workers to the risk of serious maritime injury or death," said Jason Itkin, an Arnold & Itkin co-founder and veteran Houston maritime accident lawyer.
"Employers owe it to shipyard workers to take a close look at this guidance from OSHA and, more importantly, to follow this guidance," he said.
According to an OSHA news release, the new SHIPS on rigging provides descriptions of actual cases involving shipyard workers who were injured or killed in rigging accidents. The descriptions are accompanied by illustrations that demonstrate unsafe rigging practices.
The SHIPS helps to establish the basic duties that maritime employers owe workers who are involved in rigging. When an employer fails to fulfill those duties, it is essential for workers or their loved ones to contact an experienced Houston maritime accident and injury lawyer to learn about their legal options, Arnold said.
"Taking legal action after a worker or a family member has suffered a serious or fatal rigging injury allows one to recover compensation for medical expenses, lost wages, pain and suffering and other damages," Arnold said.
"Legal action also helps to reinforce the responsibilities that maritime employers have for protecting their workers, and it helps to make the maritime industry safer."
About Arnold & Itkin LLP
The Houston maritime accident lawyers of Arnold & Itkin LLP provide legal guidance on all aspects of maritime law and the benefits offshore workers and their families are entitled to under the Jones Act, the Death on the High Seas Act, the principle of maintenance and cure or the Longshore and Harbor Workers' Compensation Act. Arnold & Itkin LLP handles maritime claims at port cities along the Gulf Coast in Texas, Louisiana, Mississippi and Alabama. The firm can be contacted toll free at (877) 399-9818 or through its online form.
# # #