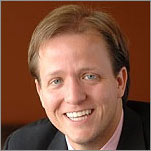 The API exists to lobby for and otherwise promote its member oil companies, and it is, at best, difficult to see how it will serve two masters.
Houston, Texas (Vocus/PRWEB) March 25, 2011
A Houston maritime injury attorney deeply involved with the aftermath of the 2010 Gulf oil spill disaster has voiced skepticism about an oil industry plan to establish an offshore safety institute.
Kurt Arnold, founding partner of Arnold & Itkin LLP, voiced concern this week that, despite assurances otherwise, the American Petroleum Institute's proposed Center for Offshore Safety would be too closely tied to the API's mandate to promote the industry's interests.
"The API exists to lobby for and otherwise promote its member oil companies, and it is, at best, difficult to see how it will serve two masters," Arnold said. "The objectives of the Center for Offshore Safety are proper and necessary, but they should be addressed by a totally independent organization, not by the oil industry's primary trade group."
The Presidential commission that studied the April 2010 explosion of the BP Deepwater Horizon oil rig operated by Transocean and the resulting oil spill recommended an institute to study offshore safety issues. Eleven people were killed in the Deepwater Horizon explosion, and the millions of gallons of oil spilled into the Gulf shut down commercial fishing for months.
The maritime lawyers of Arnold & Itkin LLP are working to protect the rights of many Transocean offshore workers and businesses injured in the BP Deepwater Horizon spill.
Arnold and partner Jason Itkin are acknowledged experts in the Jones Act and other maritime law. They have shared their insights about the BP Deepwater Horizon disaster with national and local media, including the Wall Street Journal, CNN's "Anderson Cooper 360," National Public Radio's "All Things Considered," the Houston Chronicle and Houston's ABC television affiliate.
Jack Gerard, API president and CEO, said in a statement announcing the Center for Offshore Safety that it "will promote the highest level of safety for offshore operations through an effective program that addresses management practices, communication and teamwork, and which relies on independent, third-party auditing and verification."
The API said the Center, which is to be based in Houston, will be operated by API's standards and certification arm, which is separate from its lobbying group.
"Offshore workers are continuously exposed to the threat of serious injury, from burns and electrocution, to back injuries, head injuries, loss of a limb and fatalities," Arnold said. "Serious study of offshore hazards and the development of policy and procedures to help mitigate the risks of offshore work is warranted. But we don't expect it to be done properly by those who profit from the dangerous jobs these workers are willing to do."
About Arnold & Itkin LLP
The maritime lawyers at Arnold & Itkin LLP, a Houston personal injury law firm, understand the complexities and legalities of maritime law and have a successful track record of verdicts and settlements in favor of offshore workers.
The law firm provides legal guidance on all aspects of maritime law and the benefits that offshore workers are entitled to under the Jones Act, the Death on the High Seas Act, the principle of maintenance and cure, or the Longshore and Harbor Workers' Compensation Act. Additionally, the firm features accident lawyers, investigators and financial advisors to assist Texas offshore workers, Gulf Coast commercial fishermen or other persons and businesses impacted by the Gulf Coast BP oil spill.
Arnold & Itkin LLP handles maritime claims at port cities along the Gulf Coast in Texas, Louisiana, Mississippi and Alabama. The firm can be contacted toll free at (866) 222-2606 or through its website.
# # #