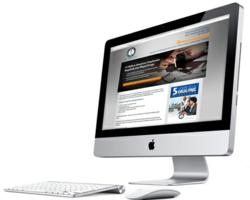 We are very grateful for [Adhere's] support and professionalism as they helped us strategize and implement a great plan
Houston, Texas (PRWEB) July 05, 2012
The Houston-area USA Mobile Drug Testing franchise offers drug testing services and employee training programs for local area companies and organizations that want to establish drug-free workplaces. USAMDT Houston provides businesses with a full suite of testing services, including specimen testing, DNA testing, breathalyzer tests and collection services.
As part of its range of services to local business customers, the Houston USAMDT also offers education for supervisors regarding handling workplace drug users, recognizing the signs of drug abuse and how to help employees return safely to the workplace. Employee and applicant background checks and paternity testing, and online access to drug testing results are available 24/7.
A recent initiative to help local businesses find more information about workplace drug abuse prompted the franchise to seek assistance with a comprehensive new marketing plan. The franchise chose Houston marketing agency Adhere Creative to craft their strategy.
Adhere assessed the company's current and future goals and put together a complete branding and marketing package that includes a long-term website strategy, social media marketing campaign, web design, search engine optimization, professional web content and advanced content creation including ebook copywriting and design.
Visitors to the site and existing customers can now enjoy better access to information through new educational content and a blog that covers topics related to workplace drug abuse. Downloadable resources make it easy to get the facts about establishing a drug-free workplace. Industry news and tips for employers are available through the new, improved site.
Companies can access their drug testing results anytime, from anywhere, using the USAMDT secure site. Valuable information regarding DOT regulations help companies stay compliant, and visitors can schedule free consultations with Certified Compliance Specialists on-site.
Franchise owner Tona Trondsen is pleased with the results. "Adhere Creative strategized with us to establish a marketing plan that would introduce USA Mobile Drug Testing to the city of Houston. Daniel, Jon and the rest of the team have shown us how to use our blog, LinkedIn business page, Twitter and Facebook accounts, press releases, newsletters, and our franchise's website to market to the Houston business community. We are very grateful for their support and professionalism as they helped us strategize and implement a great plan."
Franchise owner David Gonzalez agrees. "I would like to thank Adhere Creative for the great work they did designing our blog, they were extremely responsive to our needs and provided valuable suggestions. I believe this site will impact our online presence tremendously and lead to new contacts and increases in sales."
Daniel Vaczi, Adhere Creative's Director of New Business, believes that this new marketing plan will give the Houston franchise for USA Mobile Drug Testing a unique opportunity to serve the local community through educational initiatives and professional drug screening and testing services. He states, "USAMDT was a pleasure to work with. We're looking forward to helping them maximize the success of their new marketing program and generate new business opportunities."
About Adhere Creative
Adhere Creative is a Houston marketing agency that offers web design, search engine marketing, content marketing and other inbound marketing services. Adhere specializes in results-driven marketing initiatives for the Houston business community.