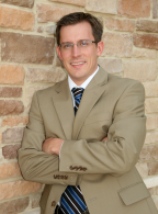 As this study shows, wearing a helmet significantly reduces the risk of catastrophic head, brain and spinal cord injuries, and it may save a rider's life.
Houston, TX (Vocus/PRWEB) March 25, 2011
Pointing to a recently issued Johns Hopkins School of Medicine study, Houston personal injury attorney Brad T. Wyly today urged motorcyclists to wear a helmet in order to ensure their safety if they are in an accident.
"As this study shows, wearing a helmet significantly reduces the risk of catastrophic head, brain and spinal cord injuries, and it may save a rider's life," Wyly said. "If the crash leads to legal action, wearing a helmet may also protect the motorcyclist's right to recover full compensation."
Wyly, the founder of the Wyly Law Firm, P.C., represents Houston motorcycle accident victims as well as those injured in surrounding communities. For several years, he has advocated for the adoption of a universal helmet law in Texas such as the laws currently in place in 20 states.
Texas abandoned its mandatory helmet requirement in 1997. Today, only motorcycle riders under age 21 must wear a helmet. Those 21 and older are not required to wear a helmet if they have passed a motorcycle safety course or have proof of insurance that would pay for their injuries if they were involved in a motorcycle accident.
According to the Houston Chronicle, a January 2010 study published in The Southern Medical Journal found that fatality rates per miles traveled by Texas motorcycle riders had actually spiked by 25 percent since the repeal of the state's universal helmet law in 1997.
The more recent Johns Hopkins study, published online last month in The Journal of the American College of Surgeons, discovered that riders wearing helmets were 22 percent less likely to suffer cervical spine injury – a leading cause of paralysis – than those without helmets.
The study also concluded that motorcyclists wearing helmets were 65 percent less likely to suffer traumatic brain injury and 37 percent less likely to be killed in a motorcycle wreck.
"There are some groups who claim that forcing motorcyclists to wear helmets forces them to give up personal freedom without added safety benefits," Wyly said. "This study rejects those arguments and provides strong support for Texas to require all riders to wear helmets."
In addition to safety concerns, there could be legal consequences for failing to wear a helmet, Wyly said. If a motorcyclist without a helmet is struck by a negligent driver, insurance companies will often contend that the rider's own negligence contributed to his or her injuries.
"Texas follows the law of comparative negligence, which means a person's recovery for medical expenses, lost wages and pain and suffering can be reduced in proportion to their degree of fault," Wyly said. "For instance, if you suffered $10,000 in damages – 25 percent of which was determined to result from not wearing a helmet – your recovery would be limited to $7,500."
Because comparative negligence can be a complex issue, Wyly suggests that motorcyclists who have been injured in an accident contact an experienced Houston motorcycle accident lawyer.
"Without a helmet, the issues become more difficult," Wyly said. "Still, even if a motorcyclist wasn't wearing a helmet, they should be not barred from recovering the compensation they need and deserve if they have been injured by the careless acts of another driver."
About Wyly Law Firm, P.C.
The Wyly Law Firm, P.C., is a Houston law firm that represents personal injury victims, including those injured in car, truck, motorcycle, bicycle or pedestrian accidents, throughout Houston and surrounding communities, including Harris County, Baytown, Pasadena, Galveston, Beaumont, Bellaire, Cloverleaf, Spring Valley, Missouri City, Aldine and Jersey City. The firm also handles business law issues and disputes.
Attorney Brad T. Wyly, the firm's founder, is a skilled negotiator and lawyer. Wyly has extensive experience in personal injury cases, including claims involving complex accidents, catastrophic injuries and wrongful deaths. He has been named a Rising Star in Law & Politics magazine. To contact Wyly Law Firm, P.C., call (713) 574-7034 or use the firm's online form.
###