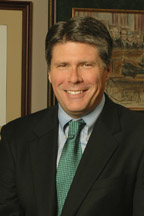 Membership is by invitation, only
Houston, TX (PRWEB) February 05, 2013
Michael P. Fleming is a Houston personal injury lawyer, board certified in Personal Injury Trial Law by the Texas Board of Legal Specialization. Mr. Fleming has practiced personal injury law in Houston for over twenty-five years. Twice elected to the position of Harris County Attorney, he is one of the small percentages of attorneys to have argued and won a case before the Supreme Court of the United States of America.
While not all attorneys are accepted as associate members of ABOTA, Mr. Fleming's experience and credentials made him an excellent choice. From the ABOTA Website: "Membership is by invitation, only. Any trial lawyer who is of high personal character and honorable reputation, and who is a member of the Bar of the State, province, district, territory or country in which he or she practices, and who has met the qualifications…may become a member of the American Board of Trial Advocates…"
There are ethical and trial experience requirements for joining ABOTA at this level. Mr. Fleming has met or exceeded all of the requirements for this level of membership, and it is another testament to his ethics, success and extensive experience as a trial and a Houston personal injury attorney.
Mr. Fleming is the managing partner of the Houston based Michael P. Fleming and Associates, P.C.. He has been a practicing attorney in the Houston area for over 25 years. He is licensed as an attorney in Texas and New York and as a solicitor by the Law Society of Ireland (the authority that regulates Irish solicitors). He previously served as the elected County Attorney for Harris County, Texas. Mr. Fleming was elected Harris County Attorney in 1996 and re-elected in 2000. In that capacity, he managed a staff of over 240 and an annual budget of thirteen million dollars. His office provided civil legal representation to Harris County, Texas and all of its departments, elected officials and employees.
As a practicing attorney, Mr. Fleming has represented clients in the state and federal trial and appellate courts including arguing and winning cases before The Supreme Court of the United States and United States Court of Appeals for the Fifth Circuit. He is Board Certified as a specialist in Personal Injury Trial Law and Residential Real Estate Law by the Texas Board of Legal Specialization and is rated AV by Martindale-Hubbell. He is also certified as a mediator.